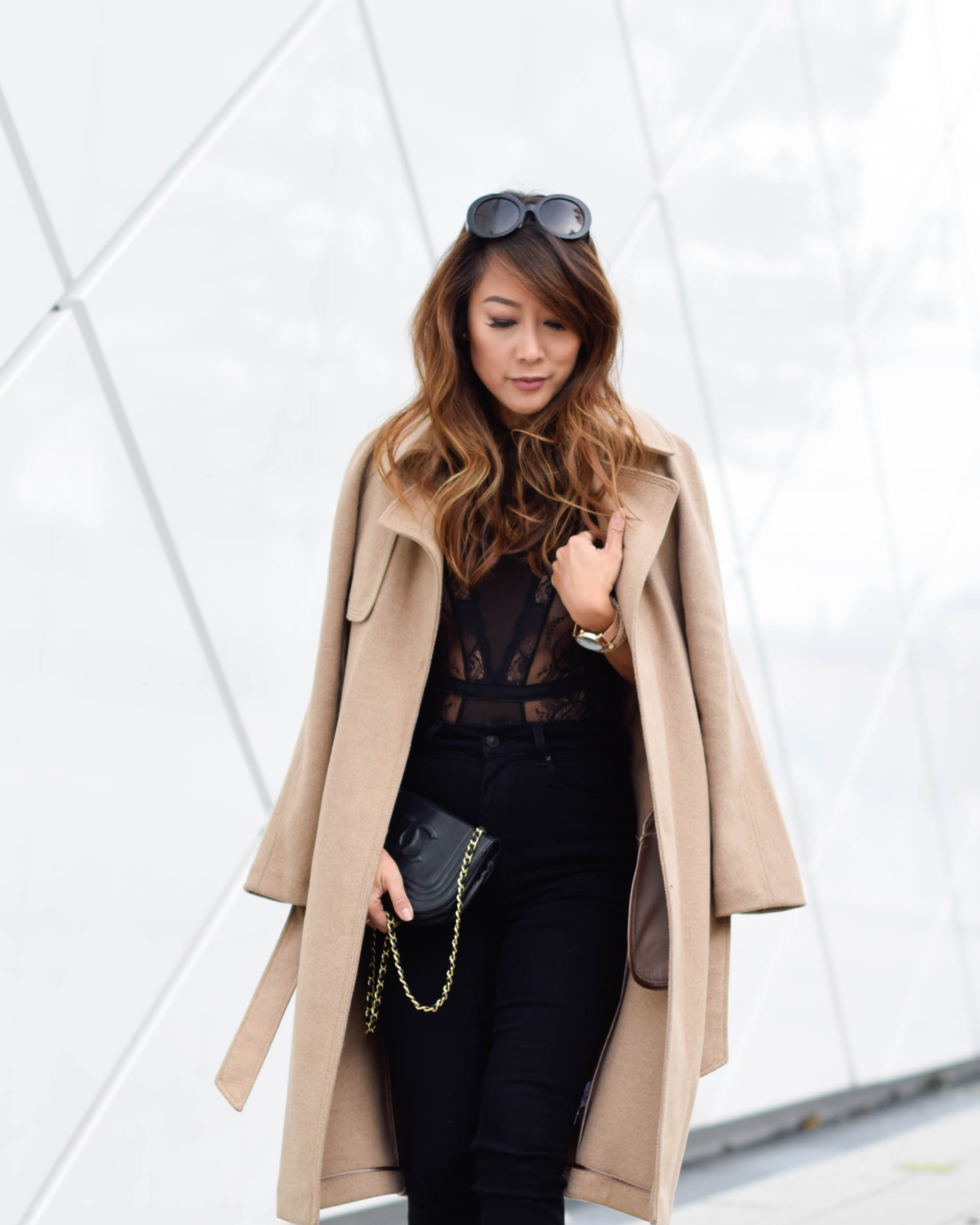 Time is flying and so do the leaves in all pretty colors, as fall is in full swing. It's time for sweaters, coats and boots and marshmallow cocoa by the fire place. Yes, I love fall.
I've picked some of my favorite fall pieces in collaboration with Marks & Spencer and shot them on a quite mild day in Munich. A must-have piece is a camel coat. It's timeless and every season it comes back, no matter what. I'm wearing a trench coat version with wool, which is the perfect coat from fall to winter.
Cashmere is the finest fiber we can wear on our skin. Even a thin sweater keeps us warm on cold days. A cashmere cardigan is also a fall favorite in my wardrobe. I can still wear my tops and camisoles in a layered look without freezing. Double thumbs up!
You probably know how much I love pretty lingerie. I instantly fell in love with this silk and lace body by supermodel Rosie Huntinton-Whiteley! I mean, how can you not. It's delicate lace in combination with an open back and a bow. Quite covered in the front but with a wow effect when you turn. I love it and it's so wearable even as a day look(I'm using nippies if you have wondered and they 'work'). One of the most beautiful pieces in which I feel very feminine and sexy at the same time. I also wear this body with an oversized sweater. Be playful and try out different looks. :)
Do you have any of these items in your closet? And which one is your favorite?
Thanks for reading, loves.
Let's enjoy fall to the fullest.
xx
Ji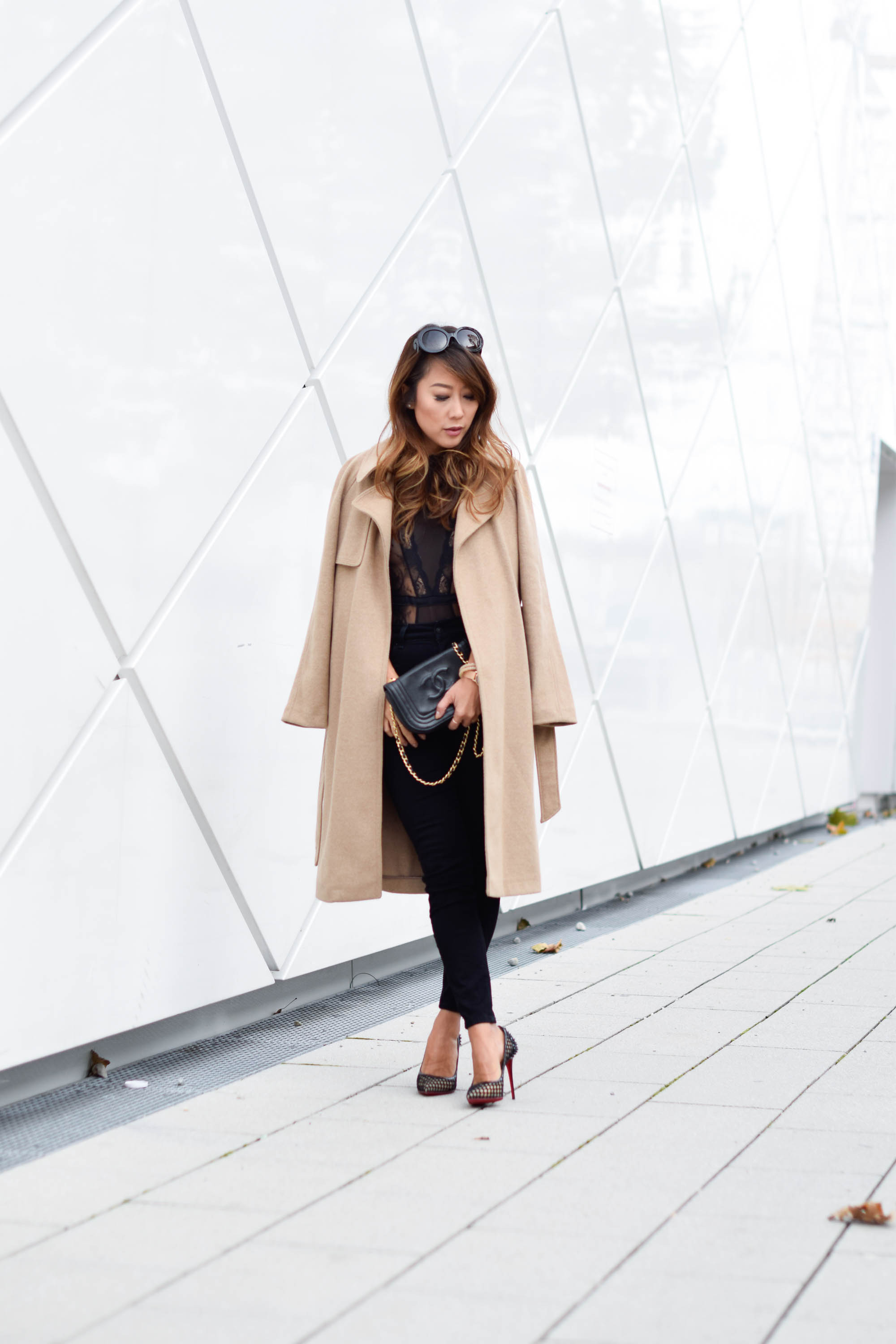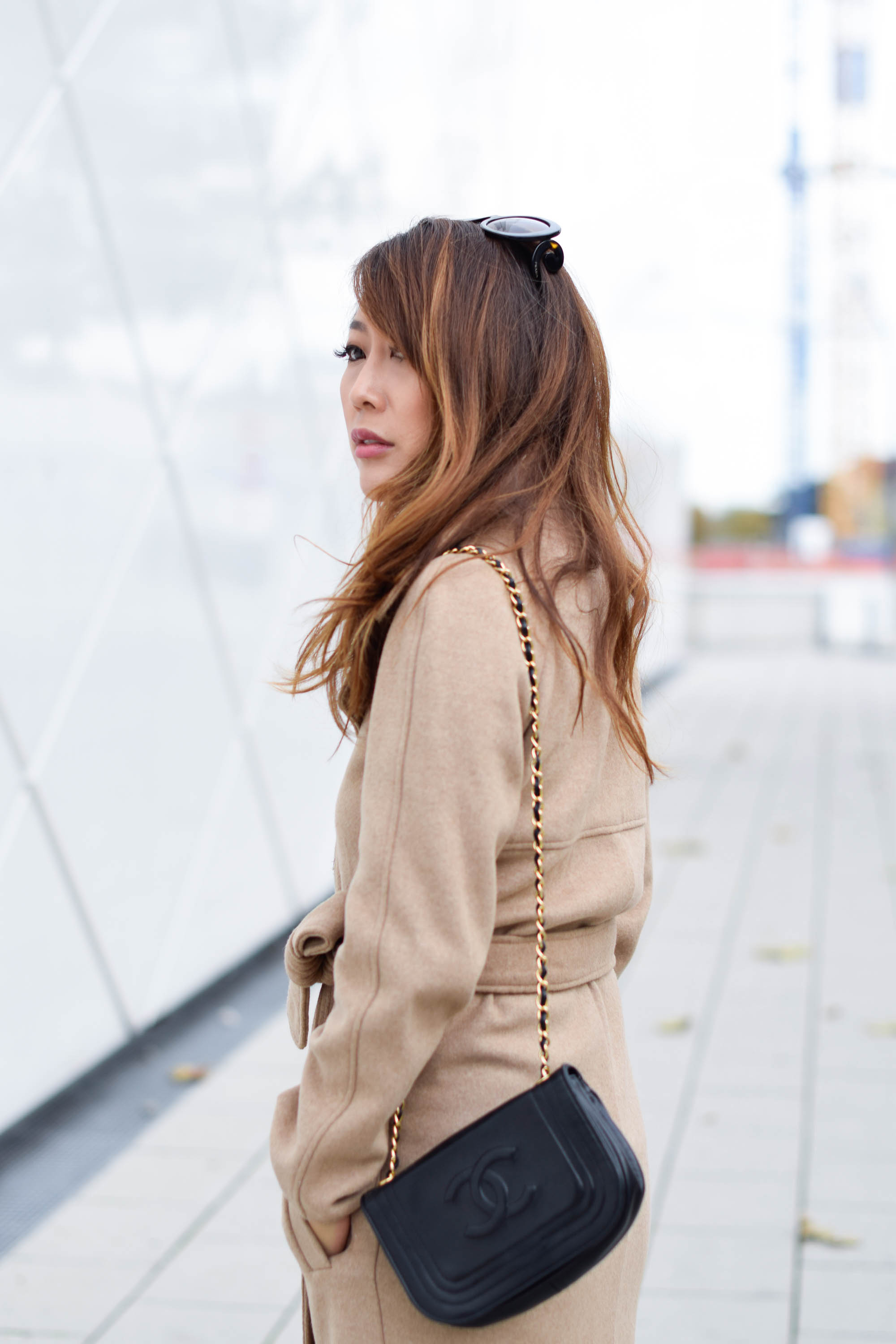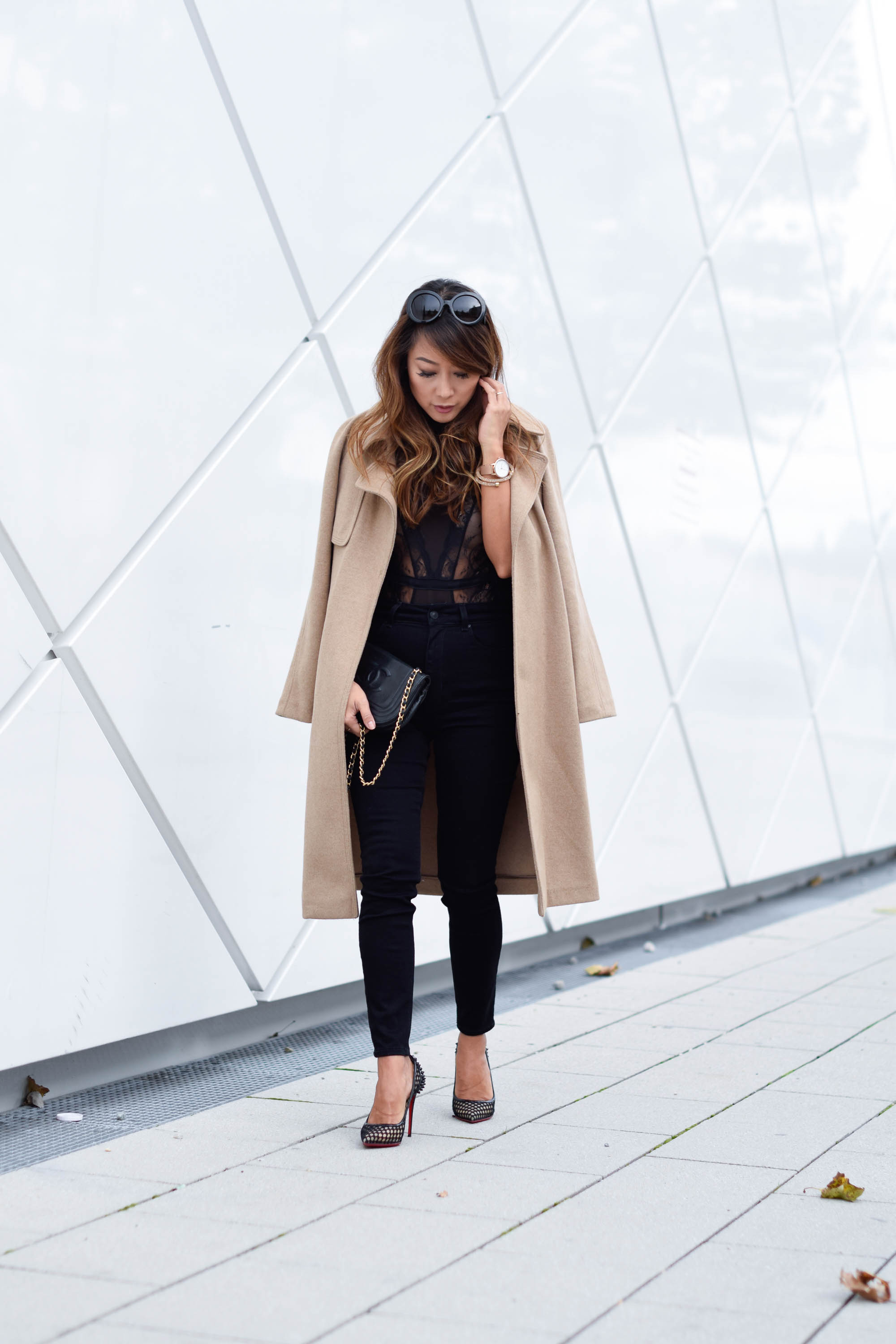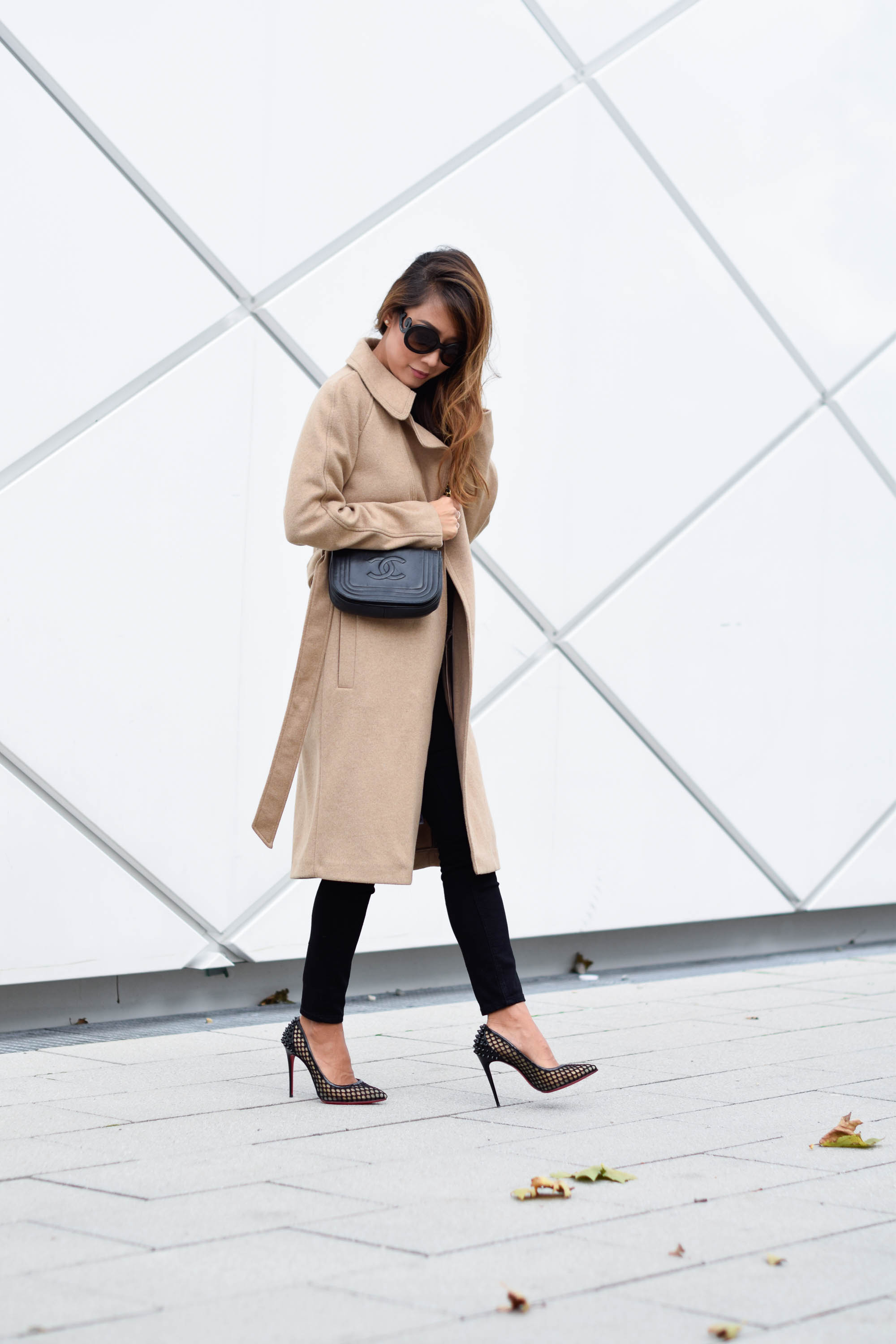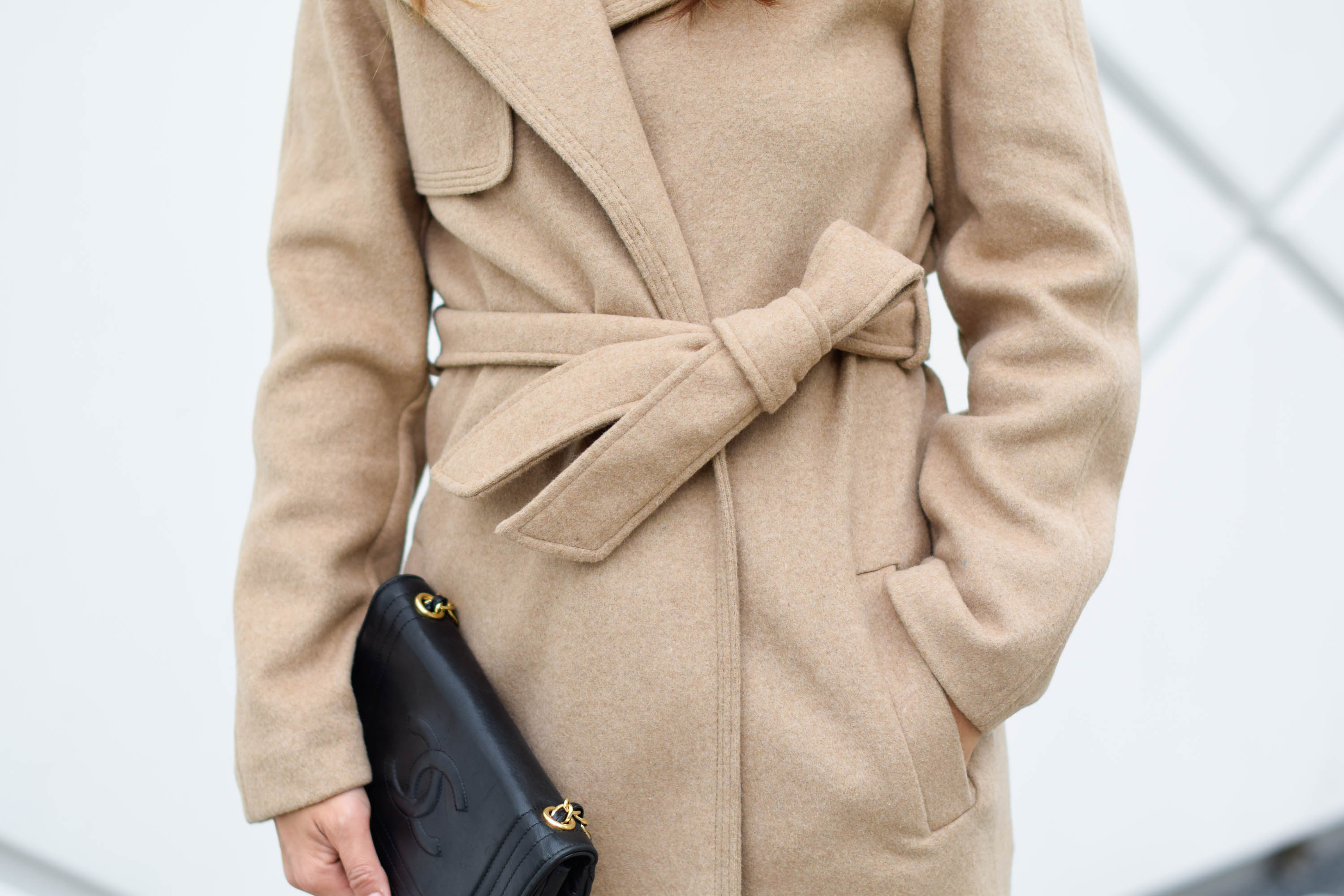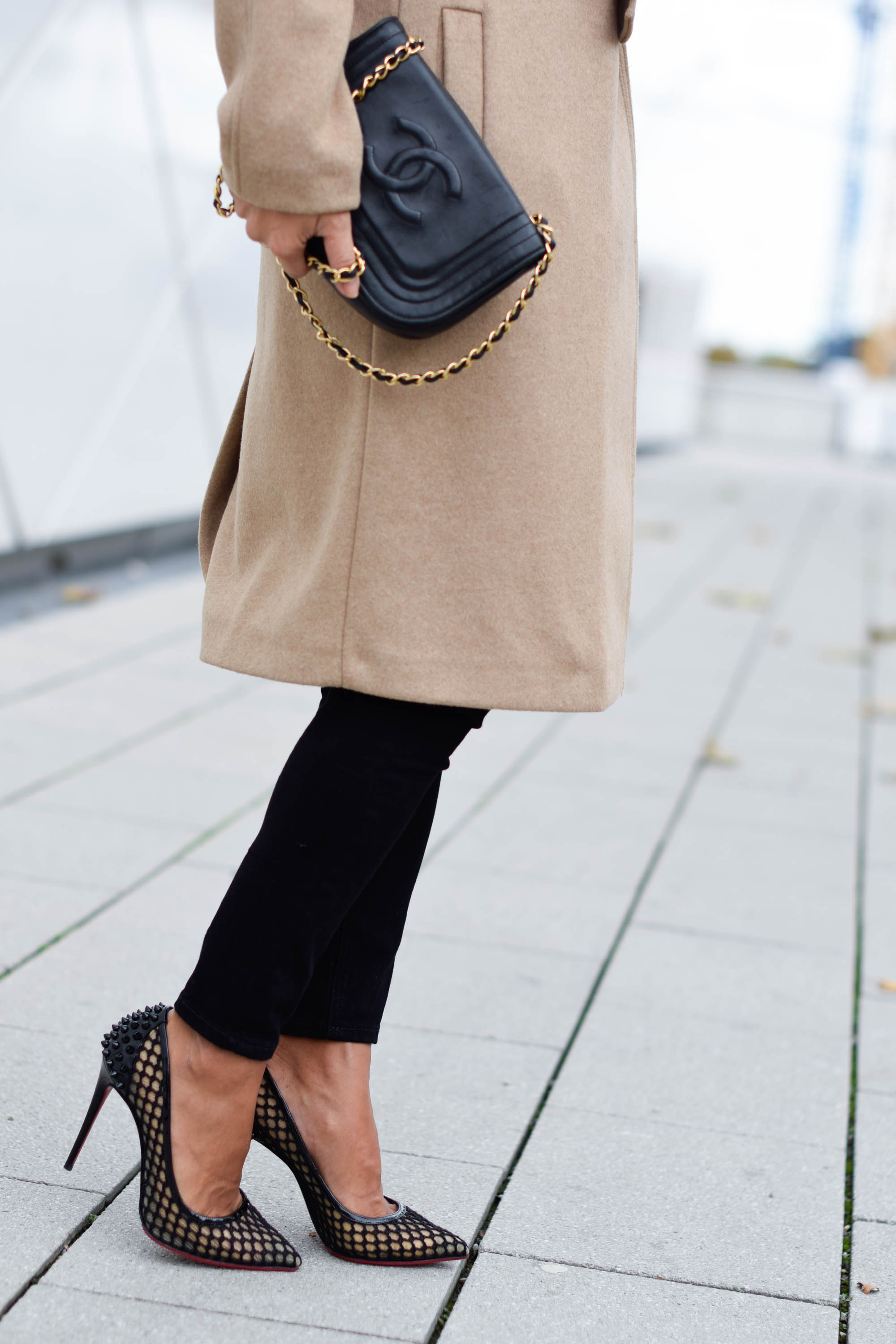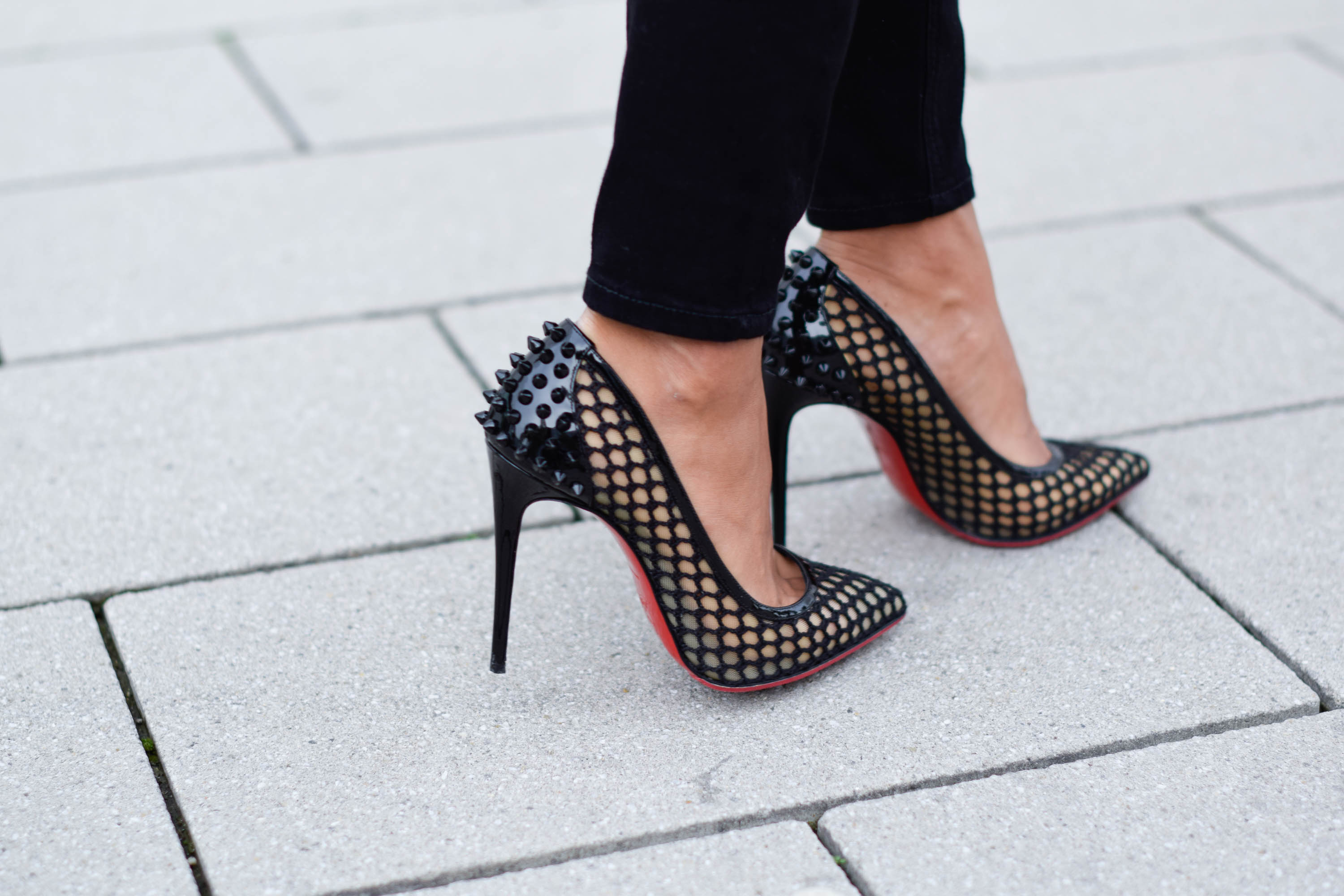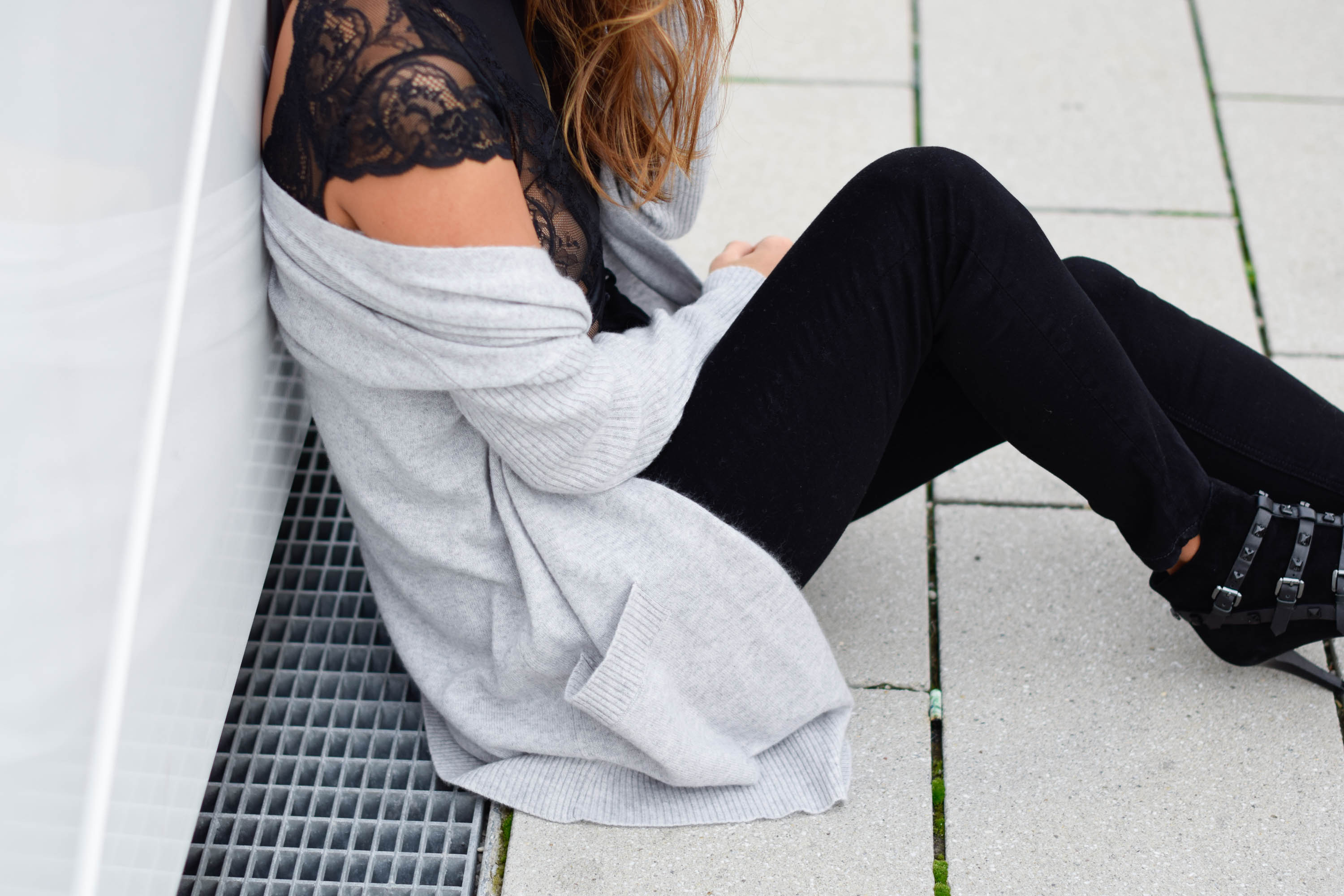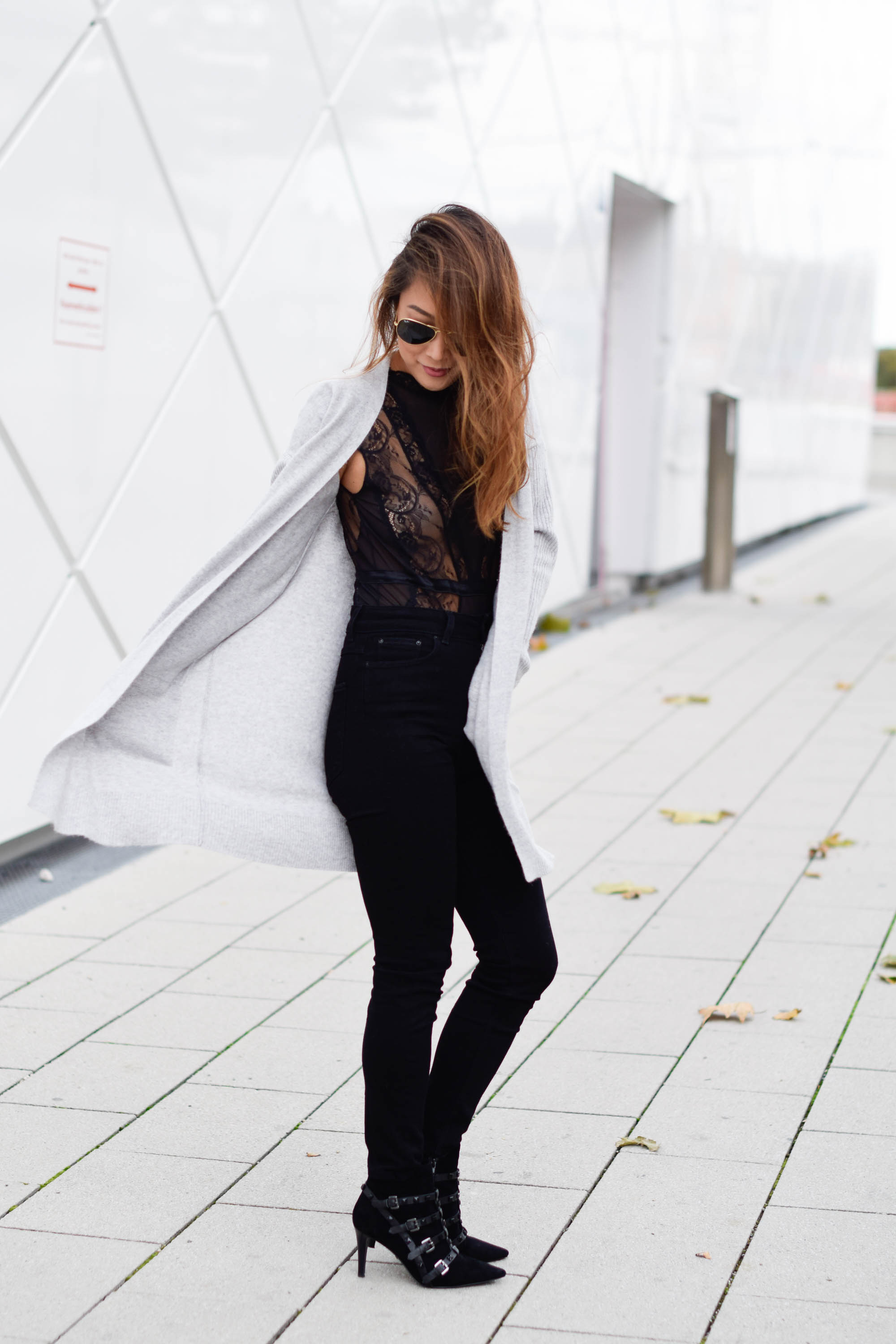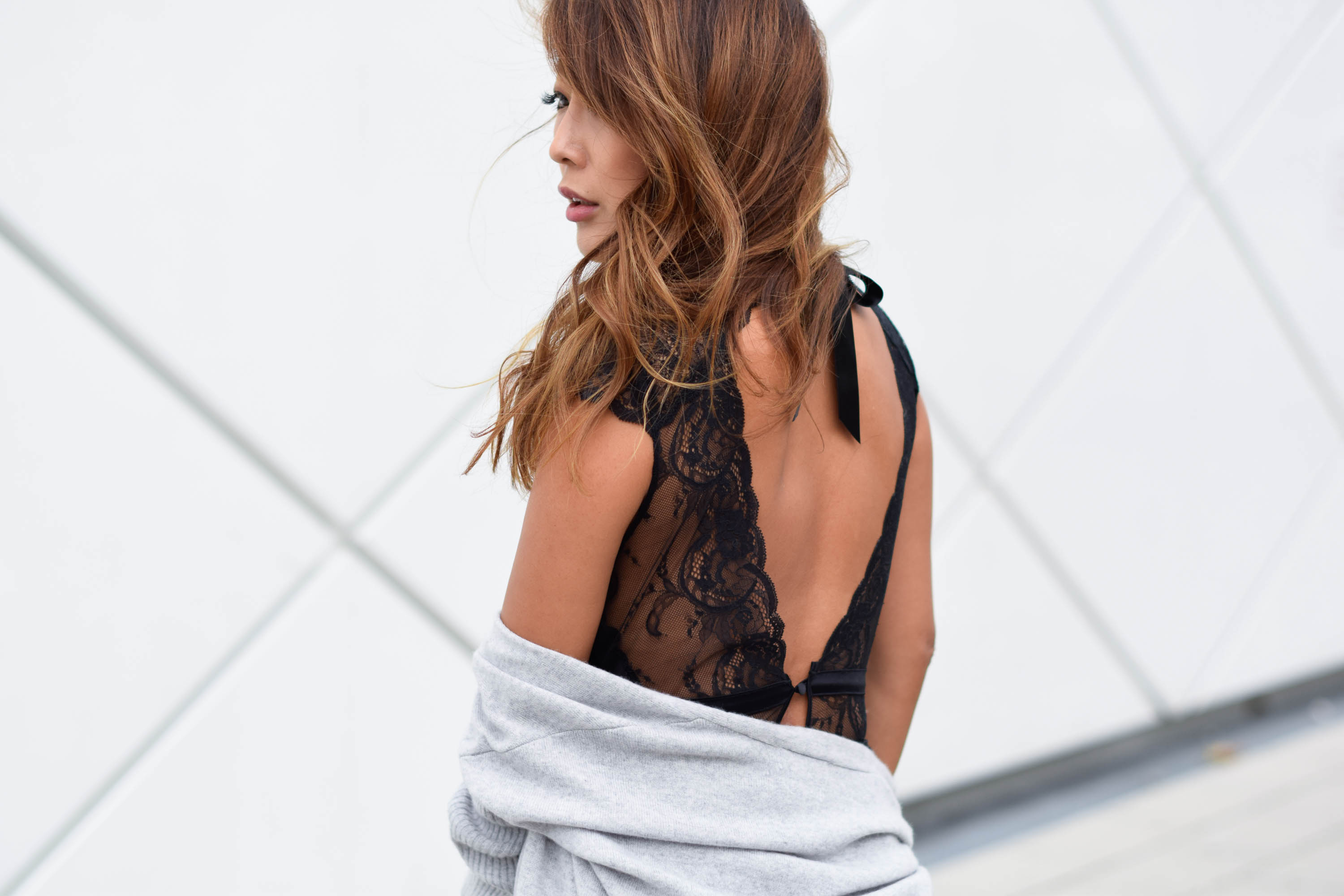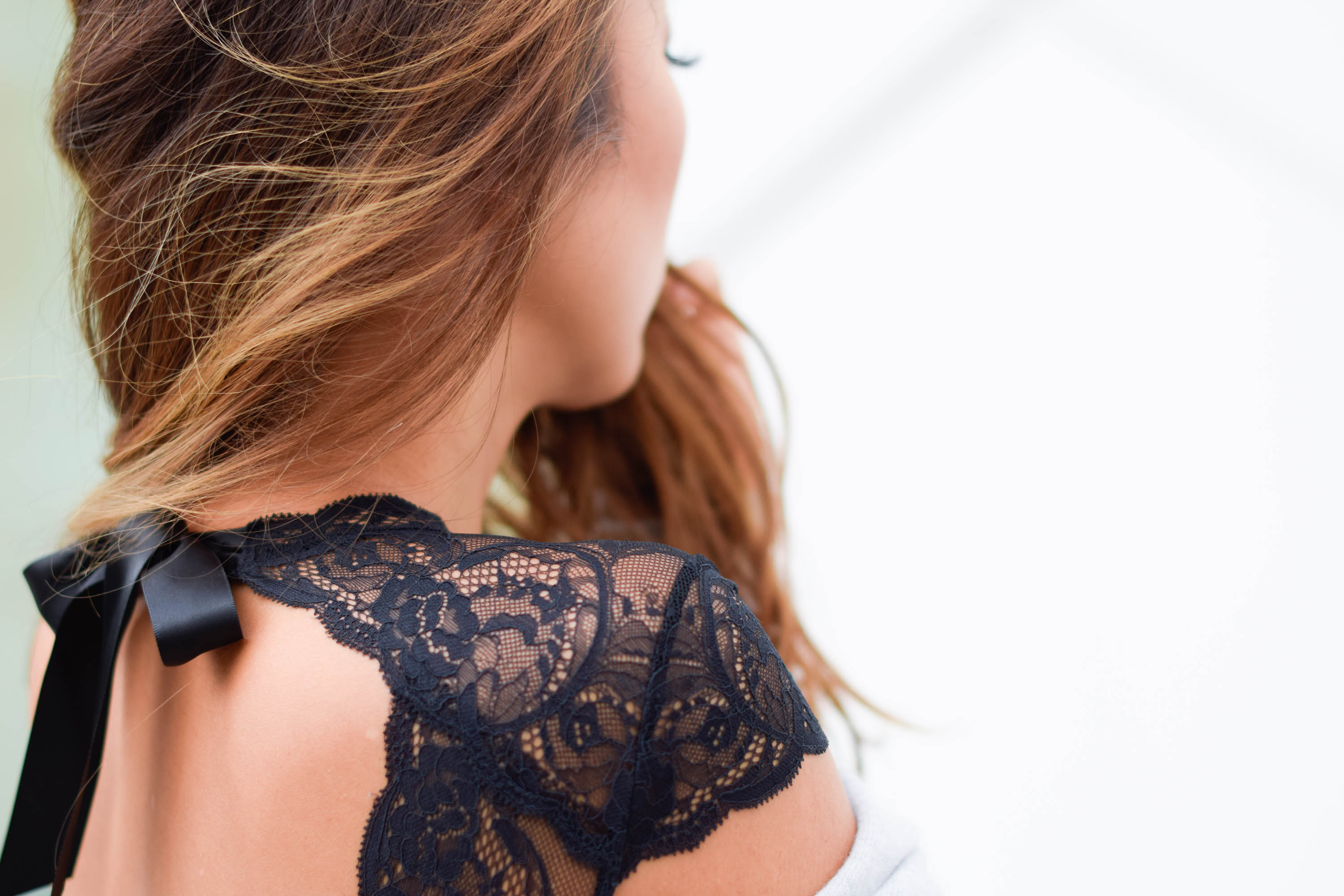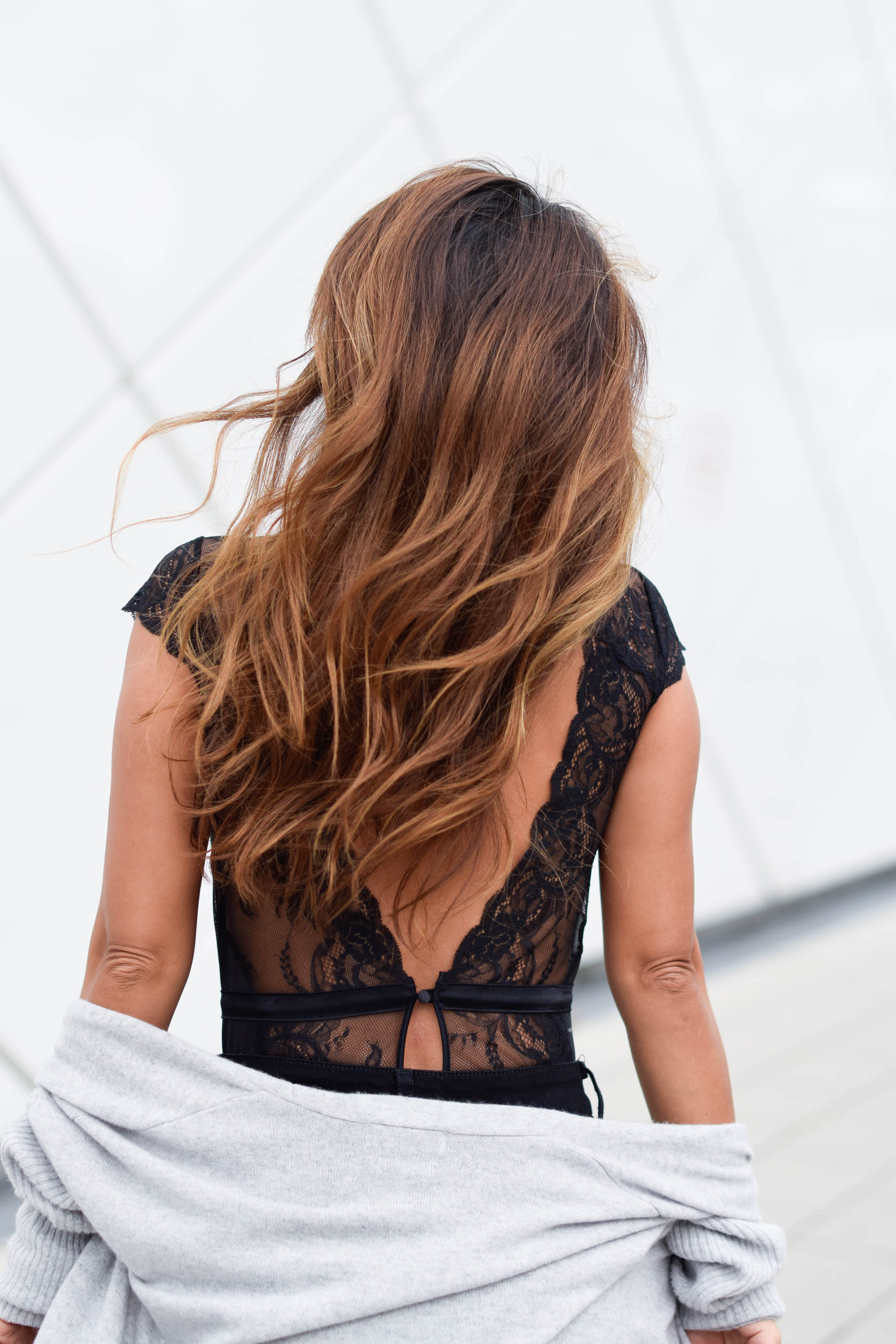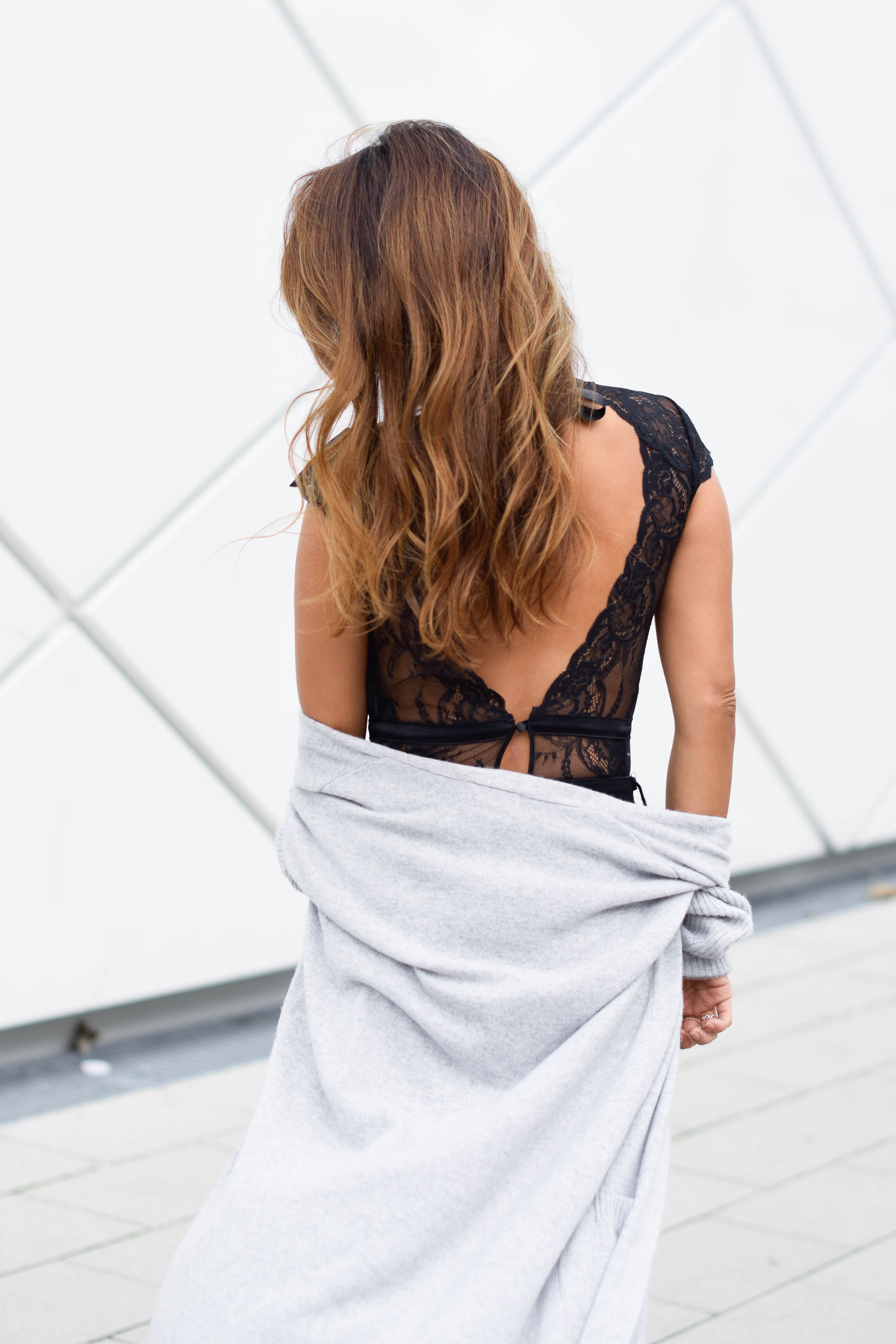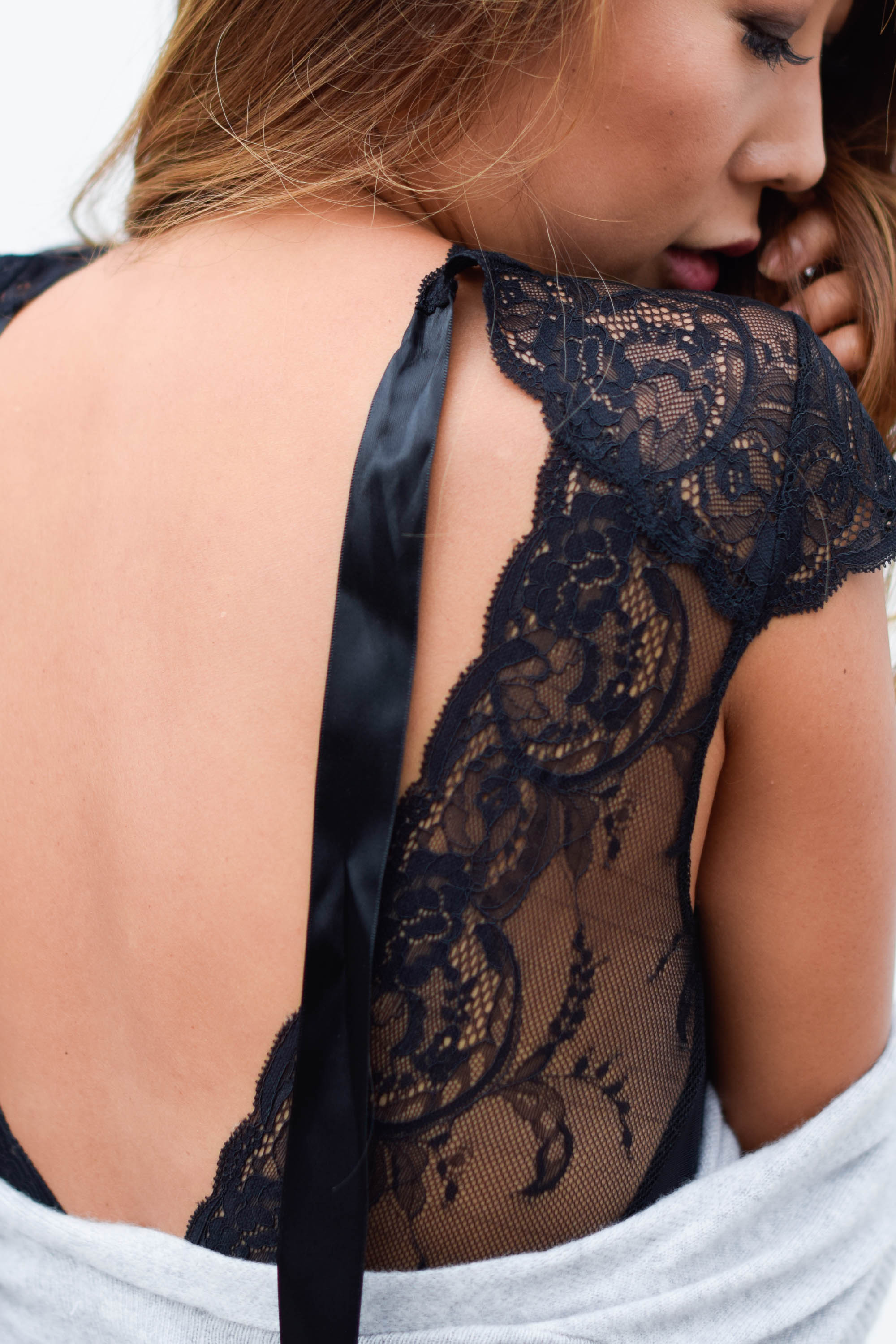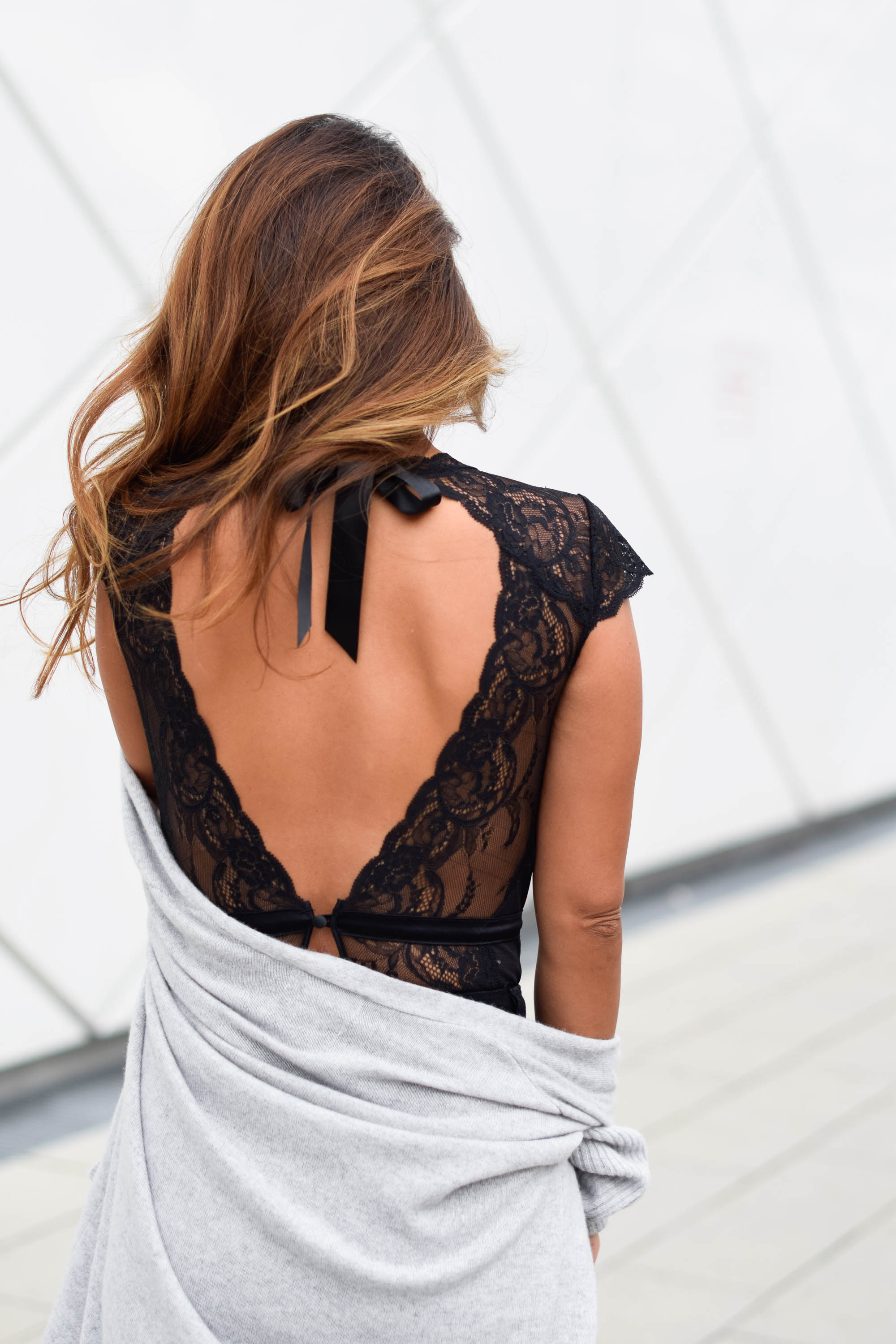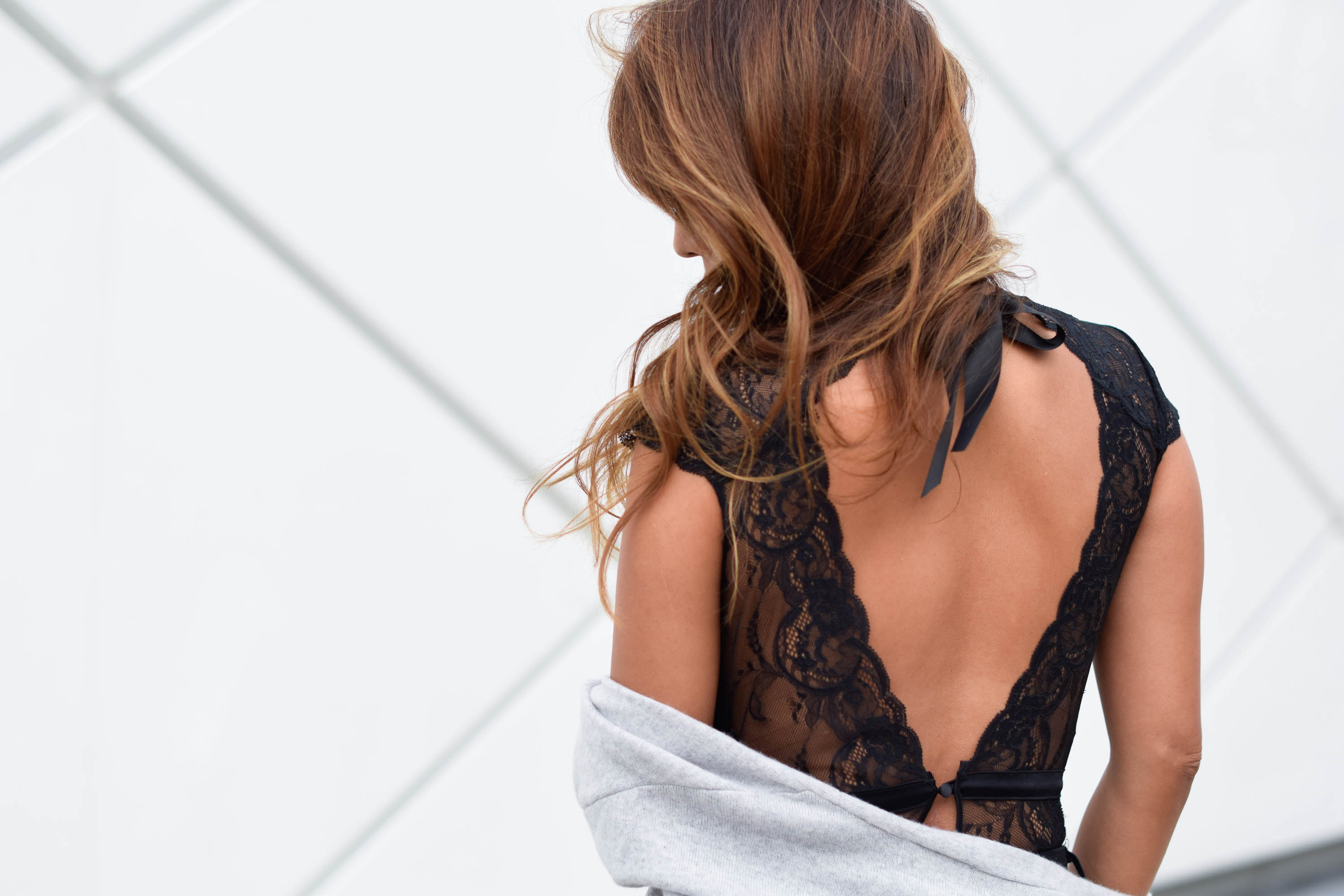 M&S camel coat (petite) | shop regular coat size here
M&S cashmere cardigan
Rosie Huntington-Whiteley for M&S Autograph silk and lace body
Zara jeans
Chanel bag
Christian Louboutin Guni pumps
Belmdondo Booties
Prada sunnies

Photos by Esra Eren

* In collaboration with Marks & Spencer