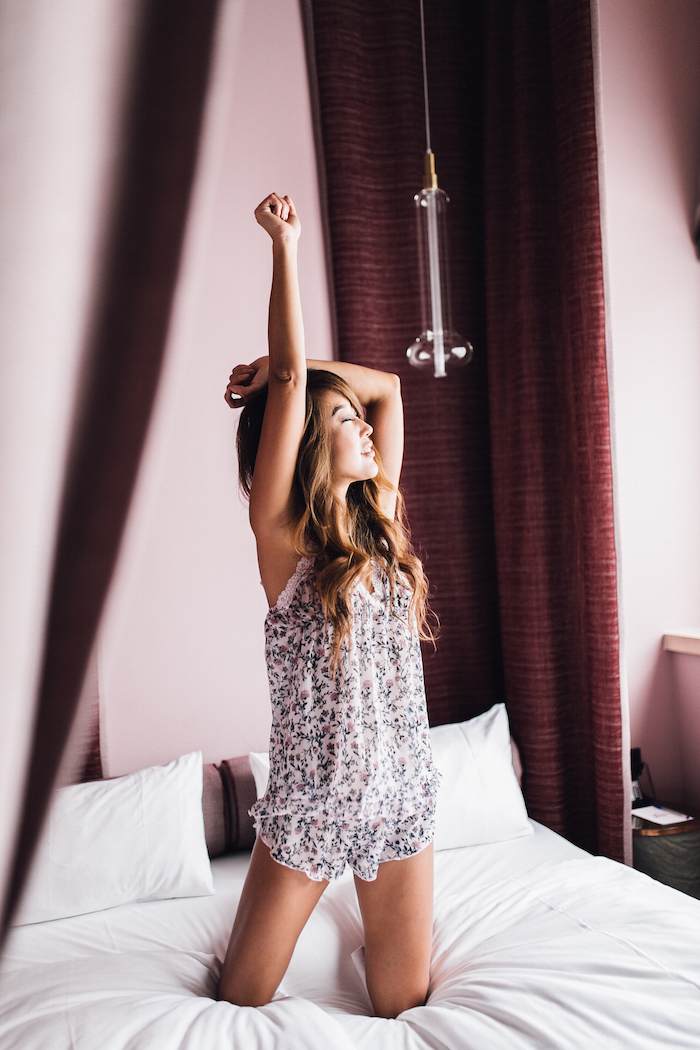 I've got two big news to share.
First of all happy birthday to my blog The Classy Cloud! Yay! I've published my first blogpost last year on the first of November and couldn't be happier right now. Thanks so much for being a part of this journey and many more to come!,
The Classy Cloud wouldn't be the same without you and I appreciate every single visit on my page, comments and likes. You guys rock my world!

Well, the second news could be a little bit shocking for some of you. So have a seat and take a deep breath. Just kidding!
I had a big birthday last week. Not as big as in throwing a big party with hundreds of people but still big in other terms.
I didn't turn twenty. Not even thirty. Drumroll please…I turned forty! Yes, four – o as in 40!
Hello? Are you still there?
Will you unfollow me now? ;) Please don't.
Many of you have asked me on Instagram how old I am but I was a bit too shy to tell you.
But hey, I'm proud to be the person who I am right now and I've never felt better in my own skin.
So I'm sharing my five tips how to be happy and stay youthful.
1. Be good to yourself
Do things that makes you happy. And it starts with small things. Make yourself a tasty breakfast, read a book or just relax in bed. Treat your body and soul like a temple and they will thank you.
Shine from the inside out. Say good things to yourself.
The best quality me-time is when I'm back from my duty flights. Uniform off, hair up, sweats on.
I'm snuggling up in my bed with a cup of tea and relax to the max. It's charging my batteries, clearing my mind and listening to my body. Look at your beautiful soul. You are one of a kind!
And you deserve the best! Say it out loud every freakin' single day! Promise? Promise.
2. Be grateful
Thank you! Danke! Gracias! Merci!
For all the good things we have in our lives. It sounds simple and it is simple.
We tend to complain about each and everything in our daily life. We should focus on the good things we have and not what we don't have. It makes it so much easier.
When I wake up in the morning I try to think of all the things I'm grateful for and suddenly I have a smile on my face! I say thank you for the good and deep sleep, thank you for this wonderful morning (regardless of the weather), thank you for the exciting day ahead. It's so calming and like a meditation and whenever I feel down I try to go back to my thank you routine.
I have always boxes of chocolate(Freuden schenkt man Küsschen) in my pantry. Sometimes I just need to give them as a thank you gift for the kindness I received. Let' give back. It'll multiply and comes back and shower you with love! I'm not lying. Small things change the world.
Stay motivated. Gratitude is an attitude!
3. Eat healthy and work out
It's the same like the first tip. But more on the physical side. We have to nourish both body and soul. I'm not preaching any special diet. You know what's best for you.
I had to change my diet when I was in my late twenties. I've developed a lactose-intolerance and had to quit dairy. I do love chocolate once in a while but I never was a sugar person as in coffee with sugar or eating candy. I'm blessed with good genes(thanks mom and dad!) but you are what you eat.
Food can do so many good but also bad things to your body. White sugar is poison for your skin and feeds cancer cells. So try to cut out white sugar and go for healthy alternatives.
Exercising is the best way to stay fit and healthy. I never did workouts to get skinny. I wanted a toned and strong body, which helps me through my tough flights of 11 hours and longer. Working out has so many good side affects and I always squeeze a little workout in my layover. Do yourself a favor and move. It's for a fit and healthy body and pushes happy hormones. Hello endorphins!
4. Use sunscreen every day
I've been often asked what the secret of my skin is. Well if I knew that I wouldn't be sitting here writing a blogpost.;) But it's no secret that exposure to UV rays is a major risk factor for most skin cancers and is the primary cause of early wrinkling. Grab your sunscreen and glue it to your hand. I've been using sunscreen since I was 17. No matter what, all year long. Rain or shine.
We Korean girls are so into healthy glowing skin and I'm using a lot of skin care products as well(no Botox at all, I swear). If you want youthful younger looking skin, do a all the tips I've listed. Start now! You can thank me later.;)
5. Have a positive mind
I think that's the most important part. You can have the shiniest skin and fittest body but still look old and worn out when you don't have a positive attitude. And it all comes together. When you are good to yourself by eating healthy and working out(apply sunscreen first), you are grateful for what you did, which shifts you in a happy positive mood! How cool is that!
The cells in your body will dance and recover, giving you that healthy glow from the inside out.
Be childlike and laugh a lot. Have fun. Surround yourself with positive people who lift you up.
I do have my days where I feel down and nothing seems to work. And then I have a look in the bad mirror and all I see is my flaws. I'm not perfect at all. But I try to embrace my flaws. As I said, I'm focusing on the cool things and talents I have. I don't have to tell you that I'm super bad at math. But I'm good at other things. And my family and friends take me as the person I am.
Self-esteem also comes from a strong positive mind and attitude. Don't stress yourself out and worry too much. It only causes wrinkles and you don't want that, right? Try to see the good things in life and think of the glass half full. The universe will be on your side. Believe me.
Very special thanks to the Flushing Meadows Hotel & Bar Munich
for letting us shoot in 3 different rooms.

Private Collection by Hunkemöller

Photos by Marina Scholze Photography