Have you ever wondered how a day of a blogger looks like in real life? And what about a personal stylist? Do these jobs have something in common? Let's find it out.
09:46 Starbucks
I'm quickly checking my mails while I'm waiting for my appointment at 10am. Agency and showroom visits, press days and events are on my daily agenda, which have to be coordinated thoroughly. Deadlines for blog posts or other collaborations have to be considered as well when it comes to my weekly schedule planning.
Nicola, a personal stylist and fashion stylist for editorials and advertising, is also checking her agenda, while she is more on the phone and talking directly to her clients rather than emailing. The personal contact is very important to learn more about her clients, therefore daily calls with her customers are a necessary part of her day. She's enjoying a cup of coffee, before she's off to pick up some clothes for a client.
10:35 Marc Cain Store Munich
When I get to work with a brand, 90% of the project is done via mail. In some cases, I'm offered to visit the showroom or store to pick out some clothes, which is always the better option, as I can see what suits me well. I'm here at the beautiful Marc Cain store in Munich to see the new collection and looking for a new look to shoot for my blog.
Nicola is also in the Marc Cain store to pick out clothes for a client. Most of her customers don't have a lot of free time to go shopping, so that's the part where Nicola is jumping in. She visits the clients at their home to get to know them and their styling preferences, where she is also going through the closet to see what they are currently wearing. She takes notes about the pieces or looks they need, picks out the clothes and returns to the clients home, where they can try on the outfits.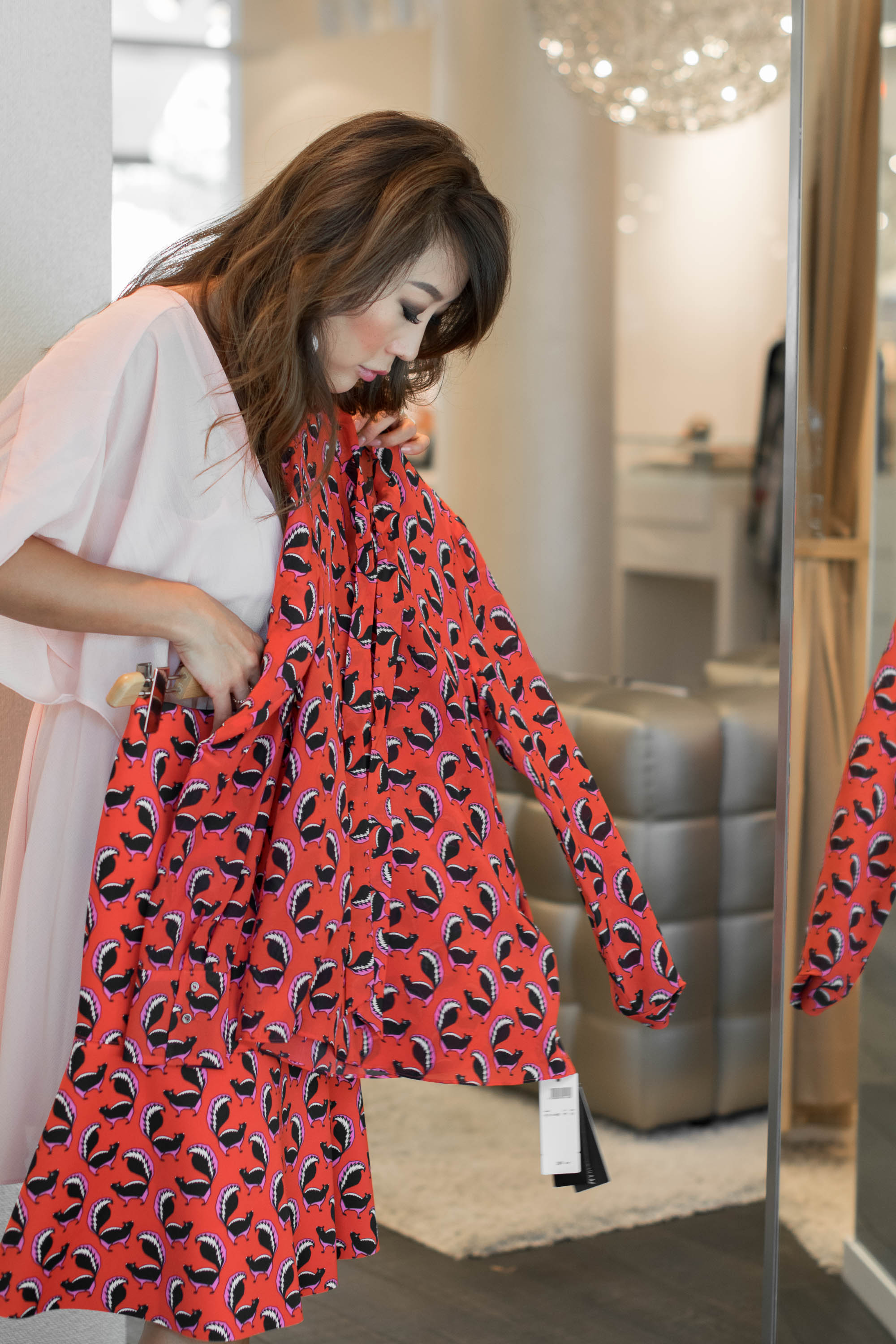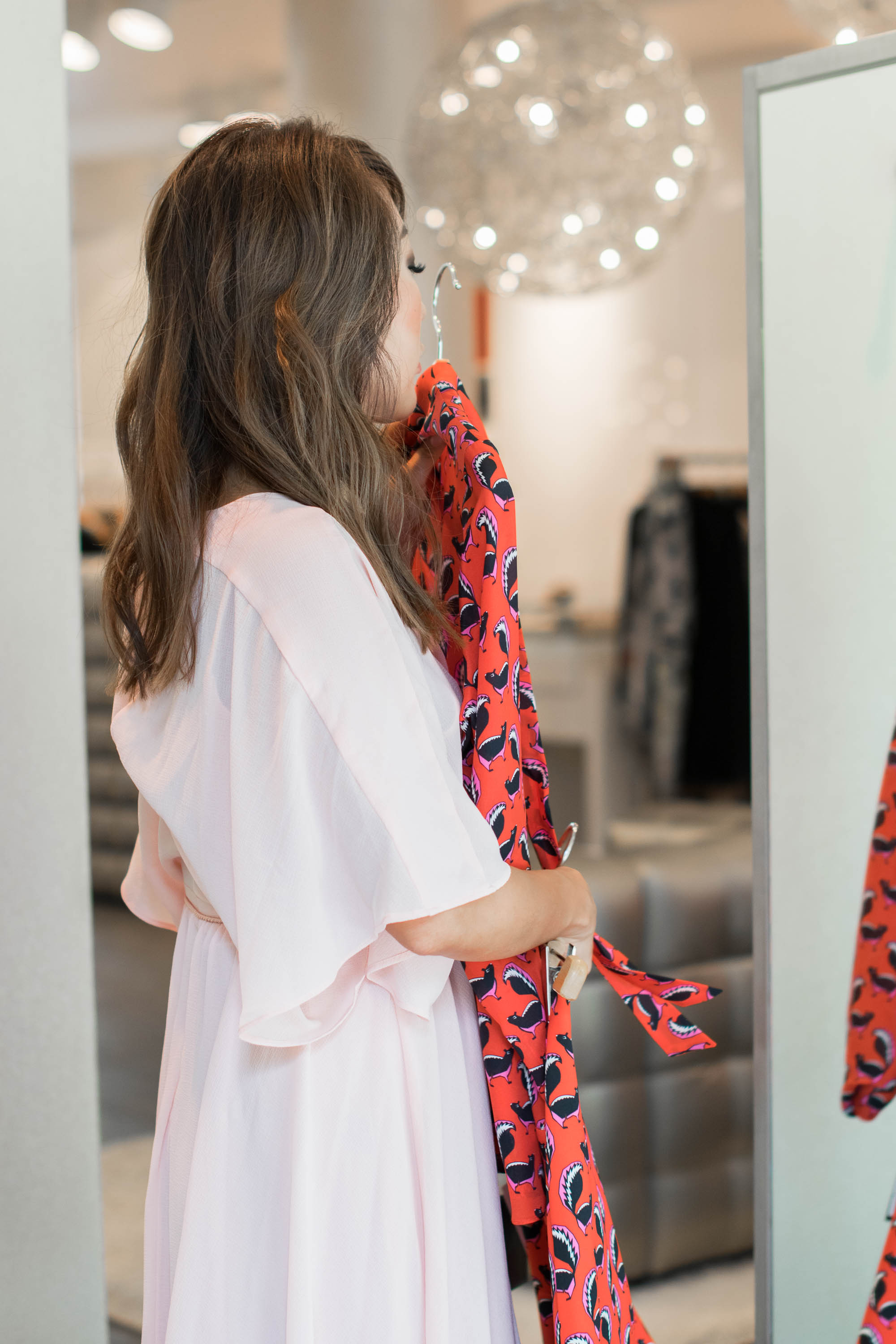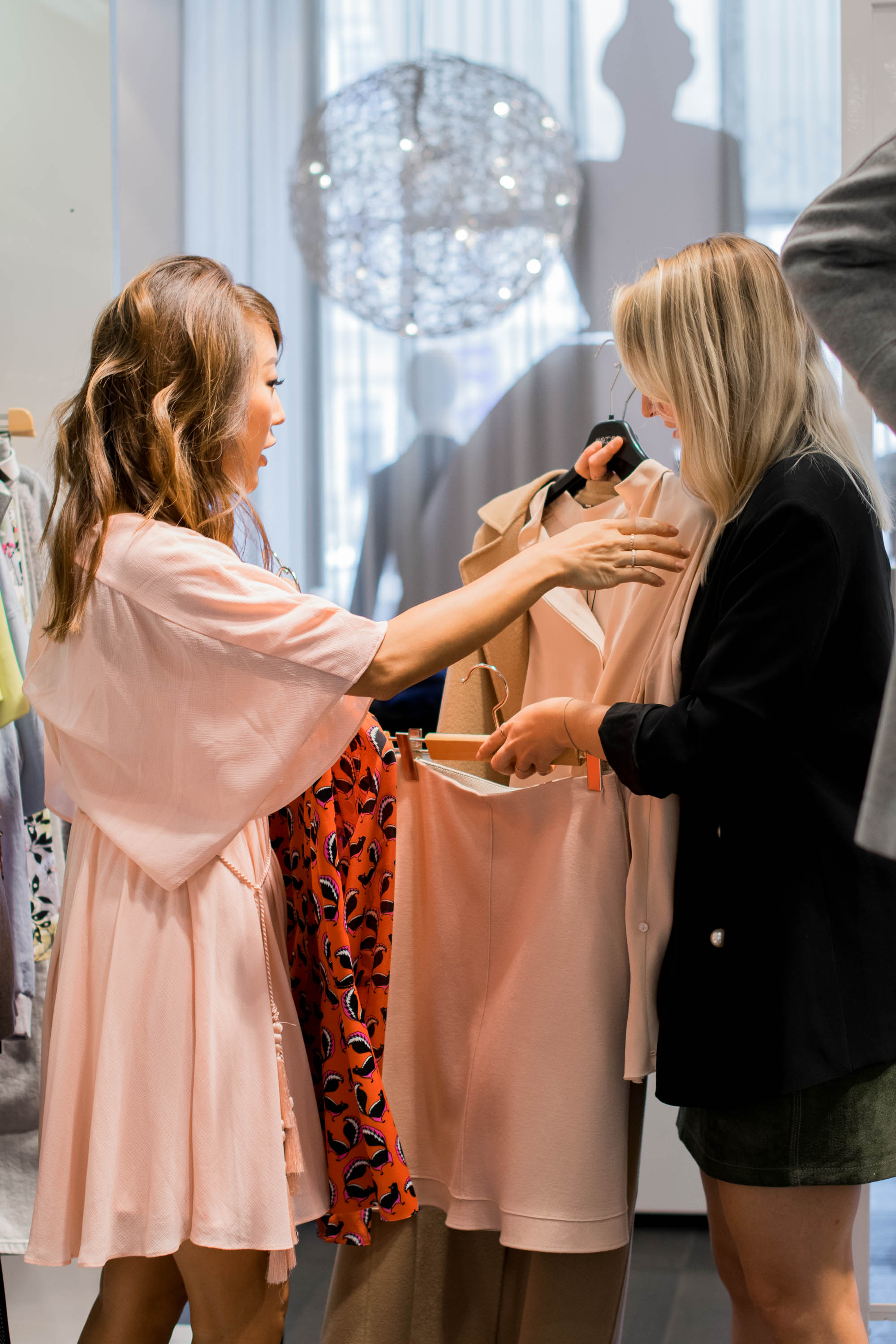 11:23 Marc Cain Store Munich
I've met Nicola last year through a mutual friend, and we've bumped into each other coincidentally ever since. Be it on a press day or in a showroom. And this time was not an exception. It's always a pleasure to see her and we caught up on the latest events. Speaking of, I told her that I'm actually looking for an elegant look which I can wear for a formal dinner and she helped me pick out an outfit. It was great experience to get the help of a professional stylist and I can't wait to show you the entire look.
This is our selection. I fell in love with the tie-neck blouse and the matching skirt.
Nicolas choice is a tone in tone blush combo of a simple yet chic silk blouse, a knitted skirt and a camel coat.
15:45 Hofgarten
I'm getting ready for the shoot and Nicola is assisting me with her stylist kit, which consists of tape, safety pins, scissors, clips and many other important necessities to fix any clothing problems. She has an eye for details, so I was glad she helped me to get the shoot done.
She's now off to her clients house with the selection of outfits, where she will be styling the looks.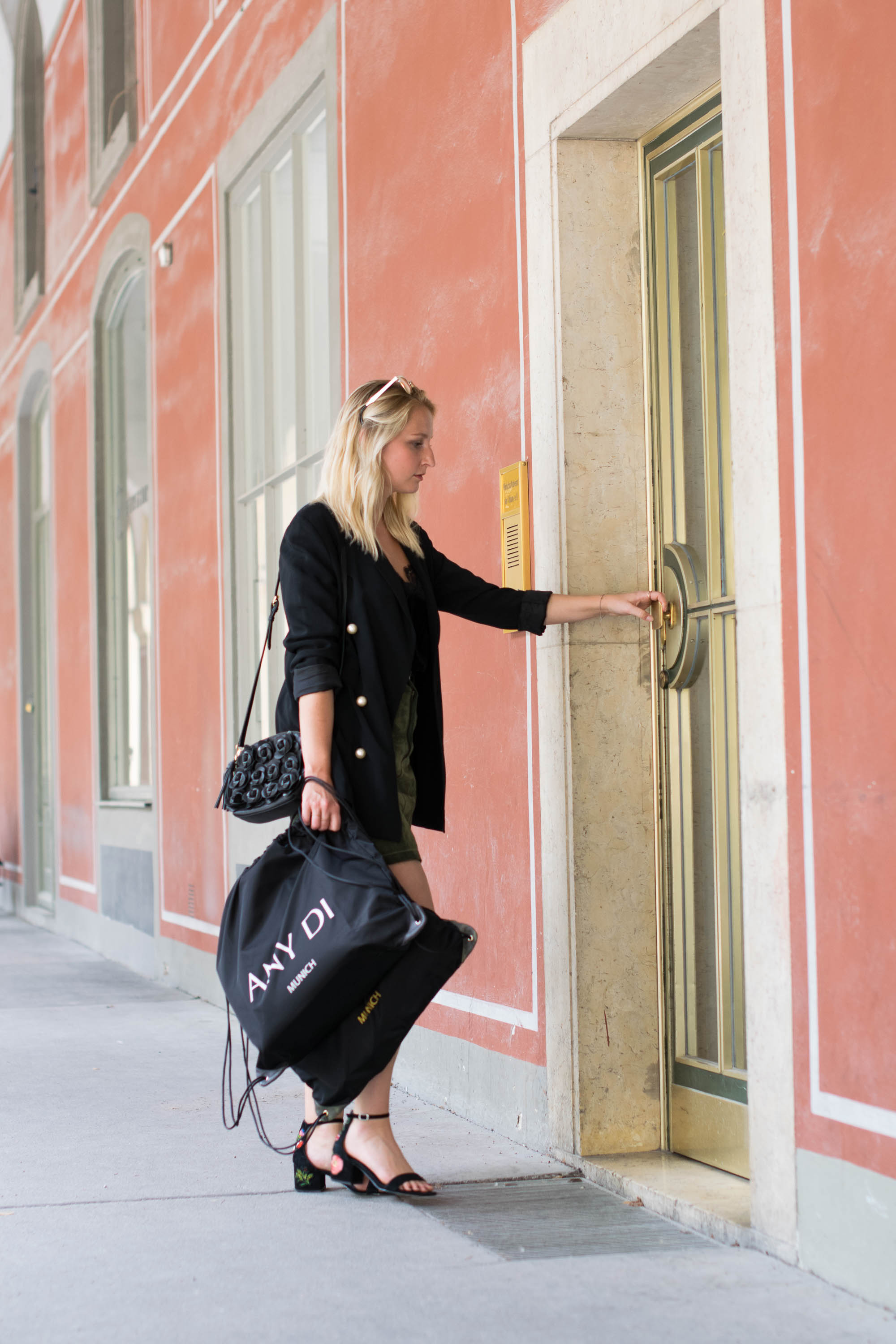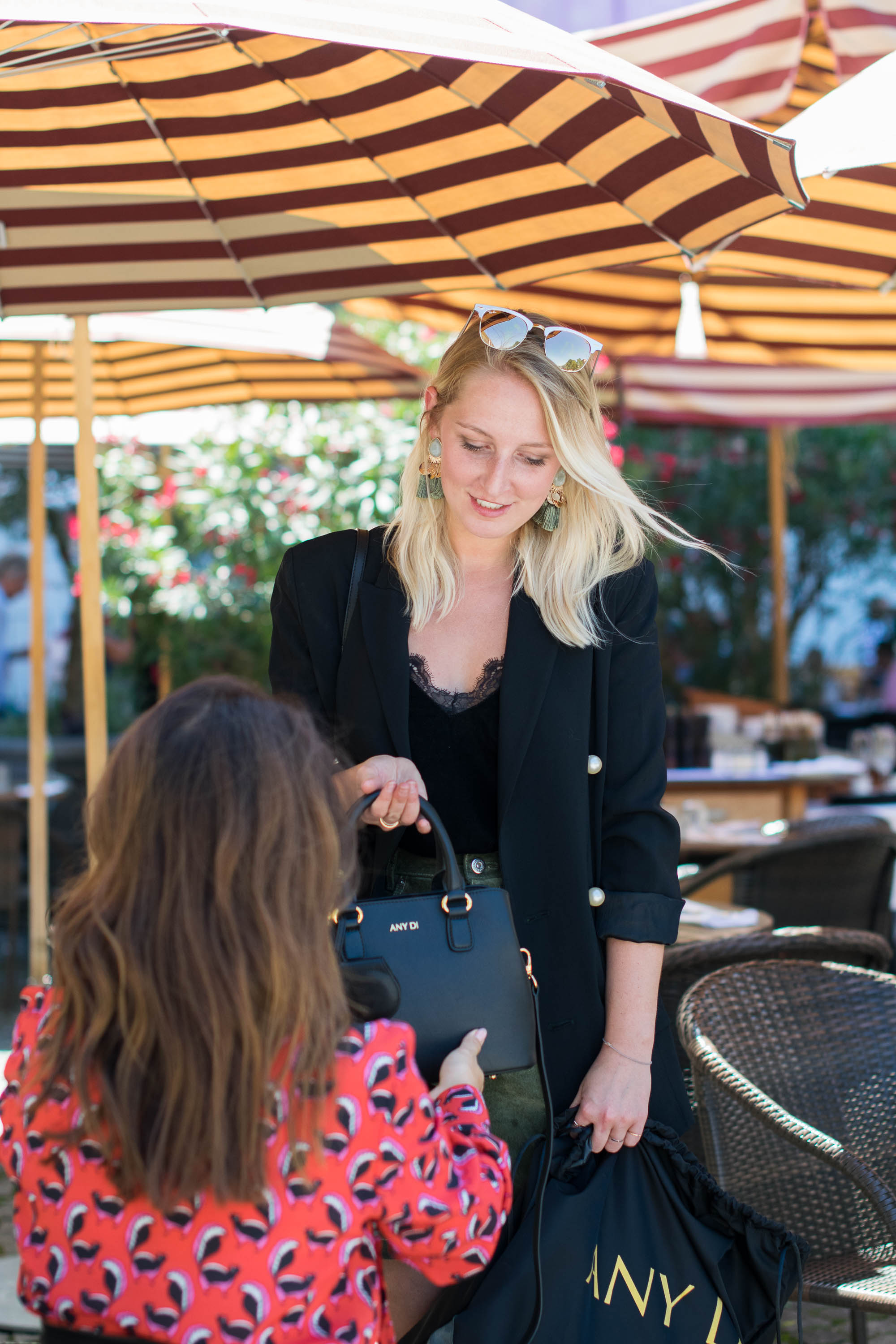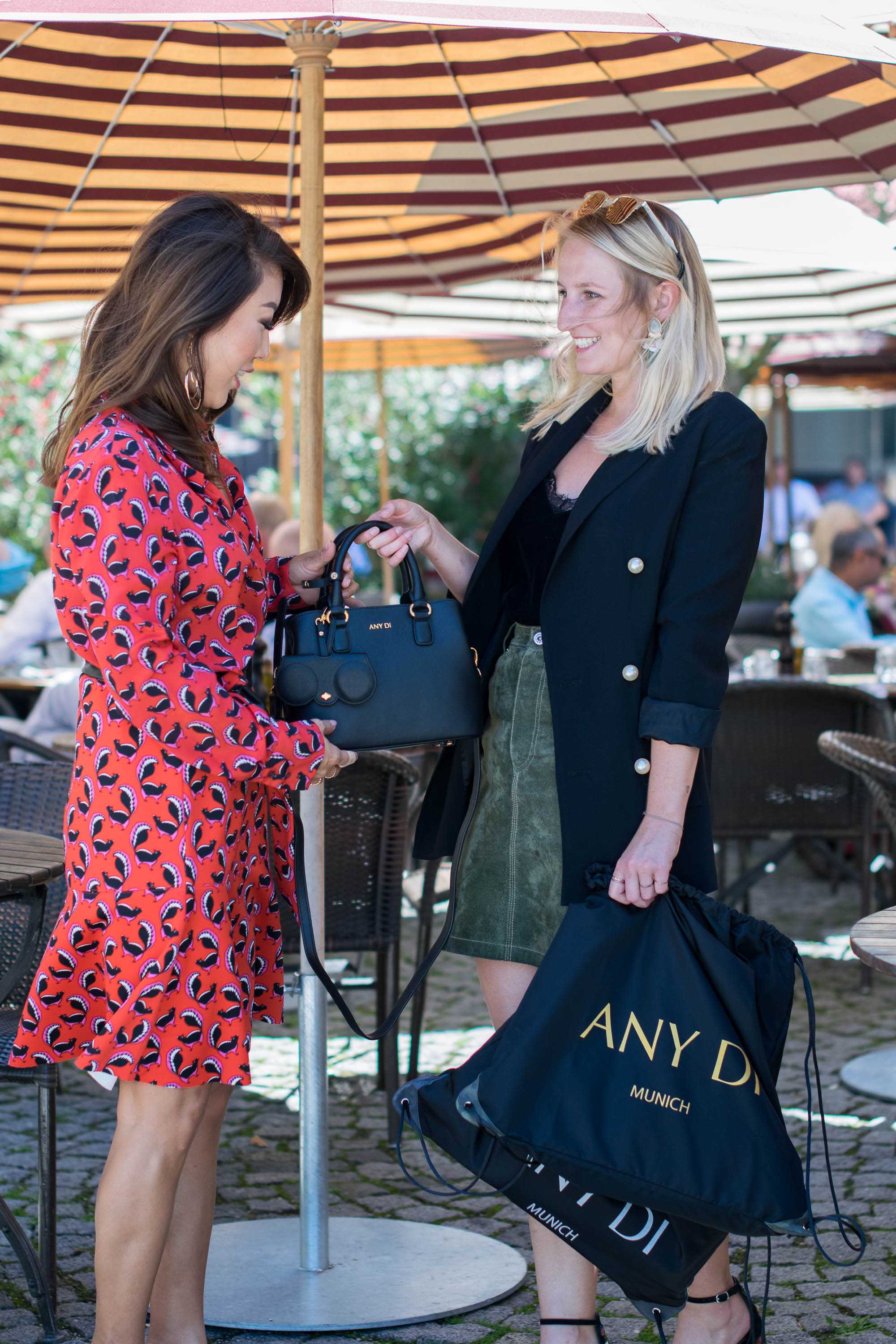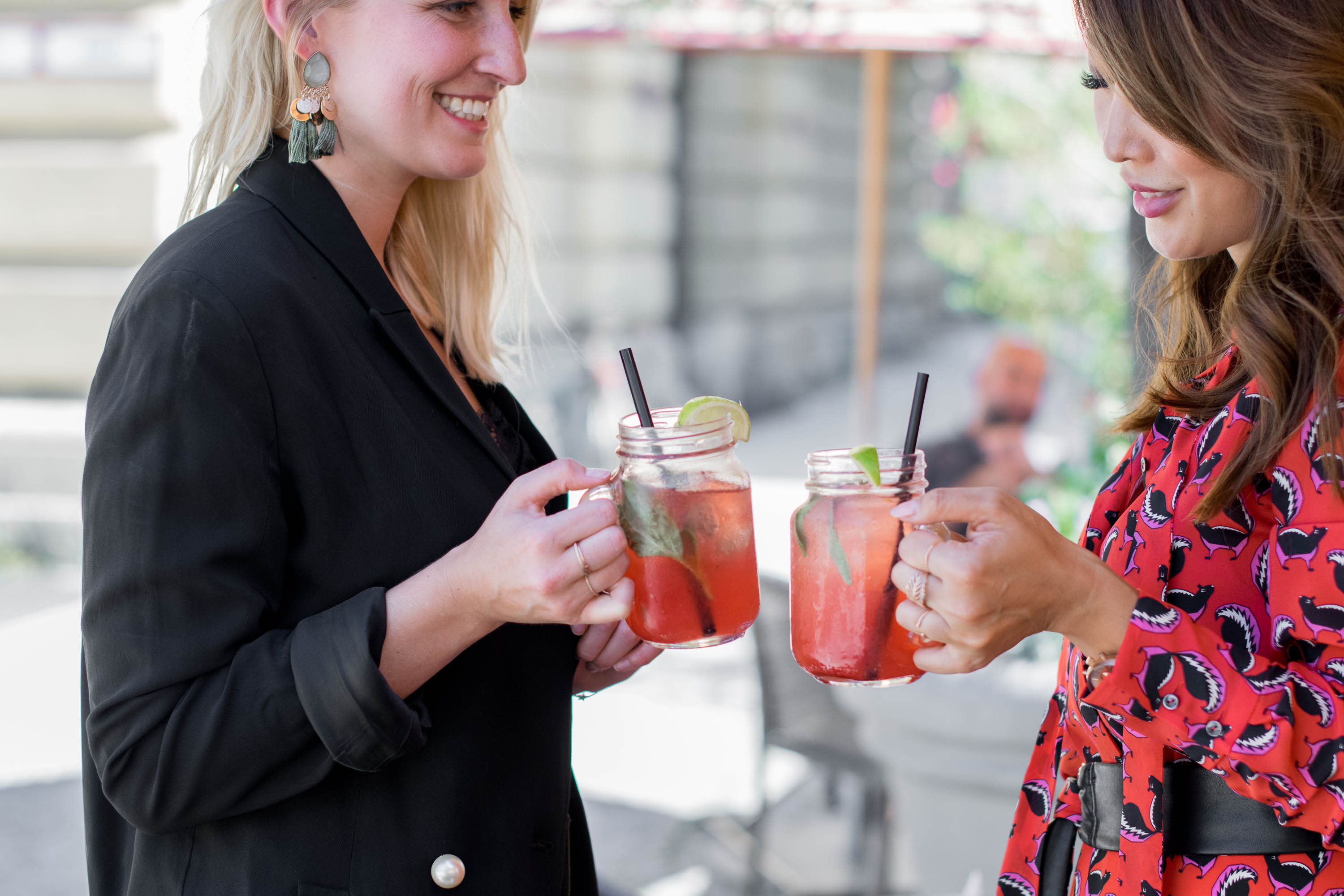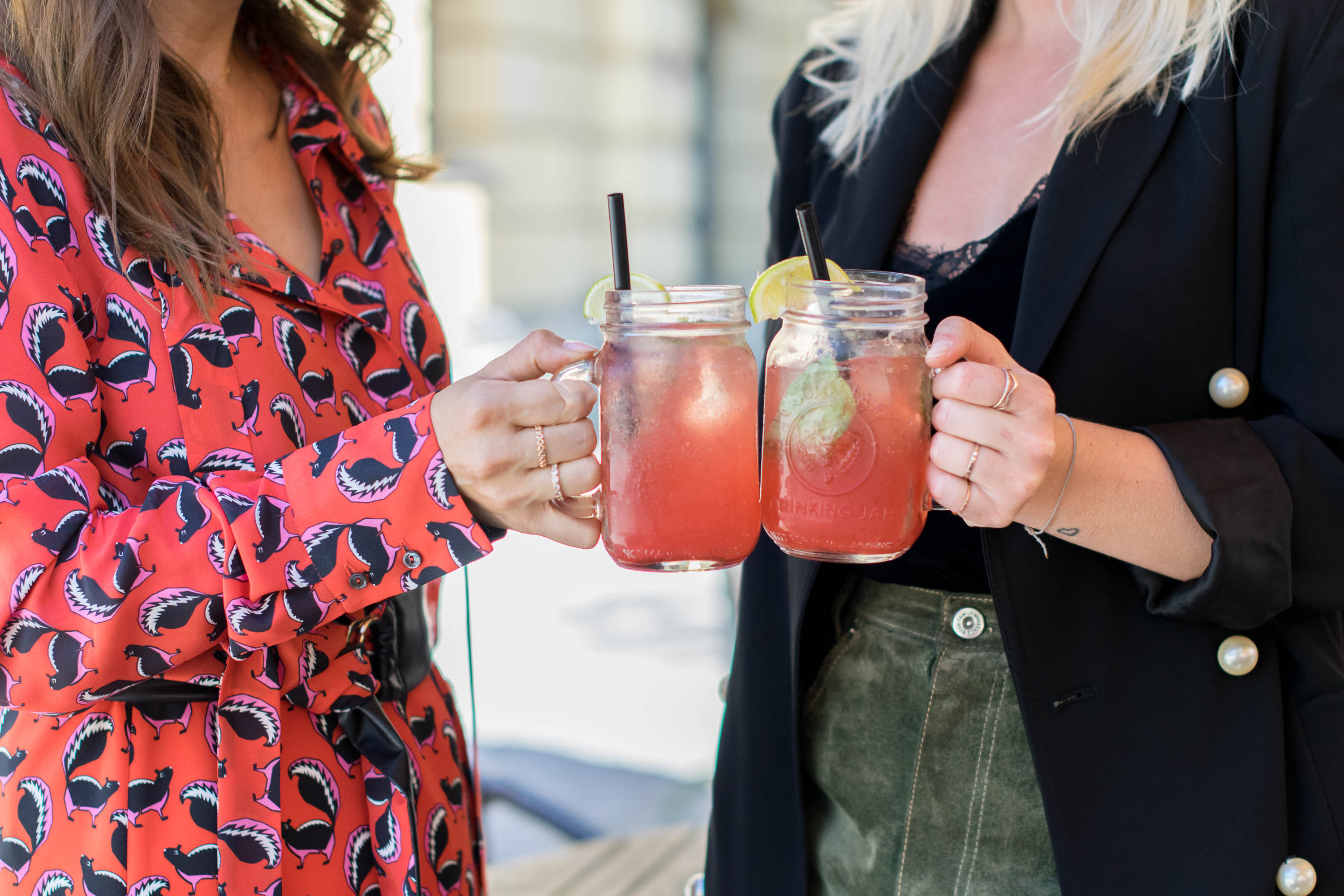 18:37 Brenner Restaurant
Nicola was nice enough to organize me a bag for my outfit, which I'm wearing at an event. She picked up some bags and quickly brought them to the location, where I went with this small little bag by Any Di.
We still had enough time to have a drink and had a toast to our spontaneous styling session, which turned out so well.
Here are the final looks. On the left side is my red all over look with pink heels, and on the right side Nicolas very elegant look for a festive dinner. I'm in love with both looks.
What do you think of our selection?
I will be showing you more of the looks in a separate blog post soon.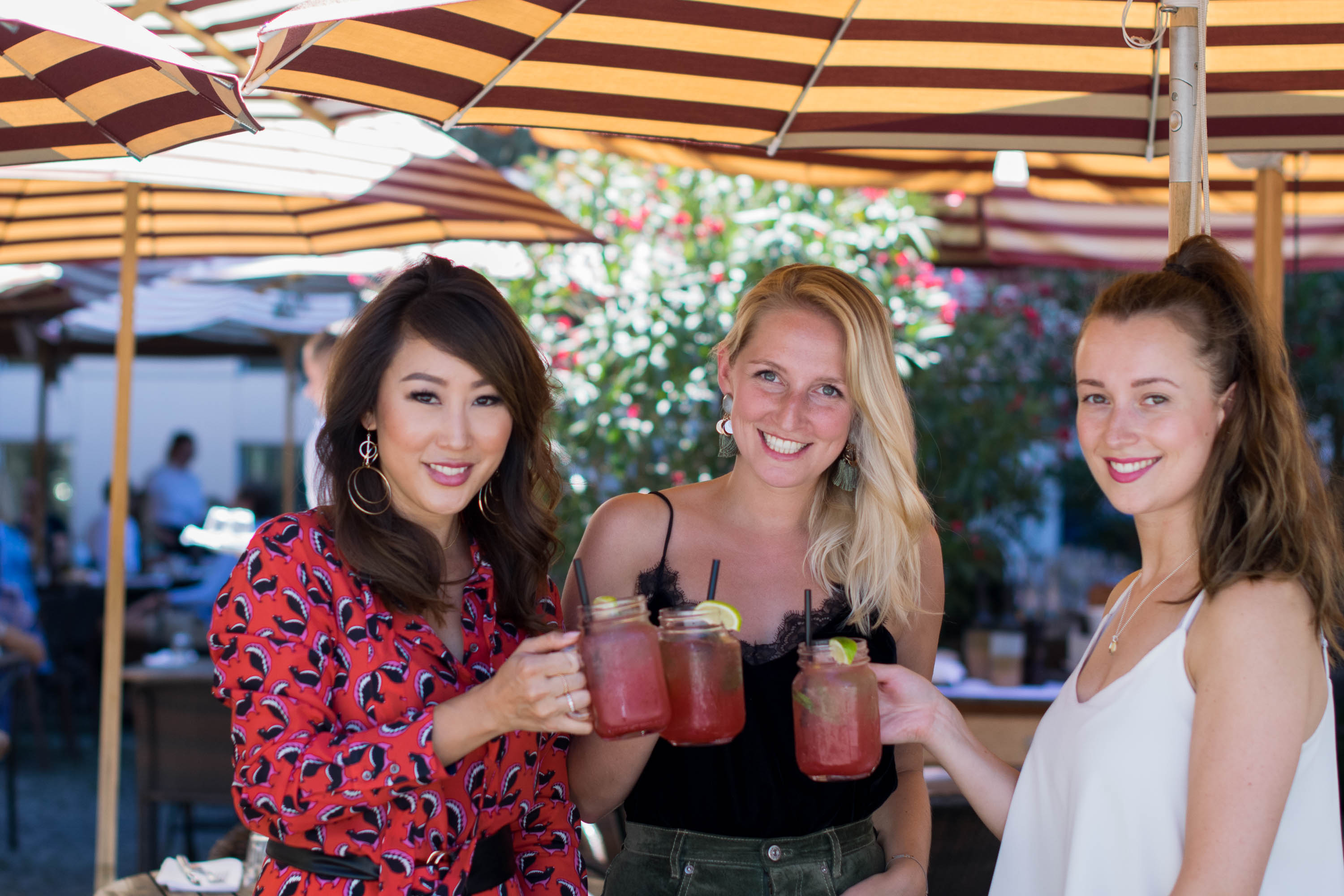 We had so much fun shooting this project! Alexandra, our photographer, did a great job and we enjoyed a drink all together after the shoot in the afternoon.
Very special thanks to the Marc Cain store Munich to let us shoot for this project. Your assistance was incredible and we couldn't think of any sweeter staff.
Big thanks goes also out to Anne, CEO and founder of ANY DI.
Nicola Hahn – Stylist
Alexandra – Blogger & Photographer
MARC CAIN
ANY DI