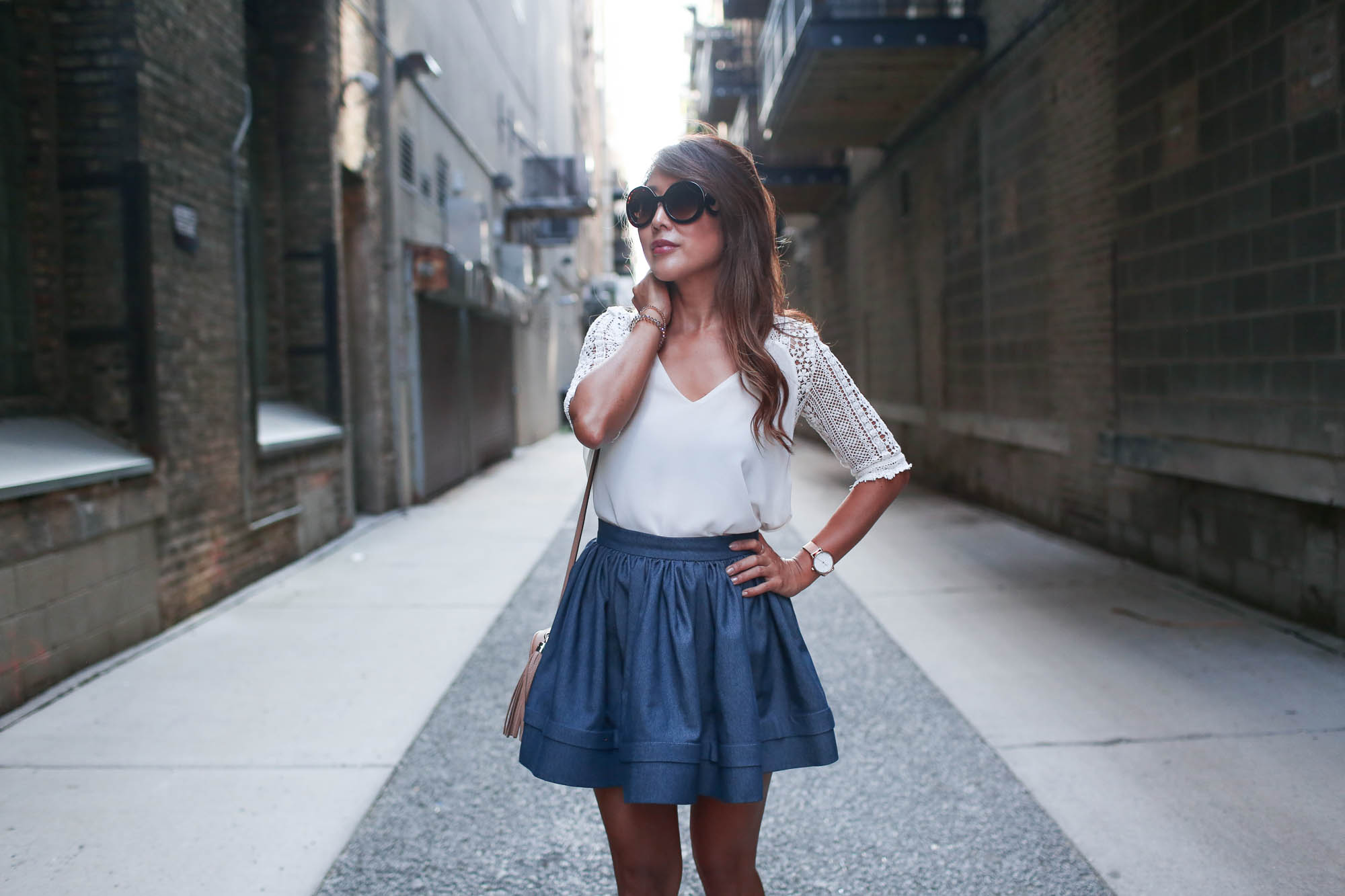 Happy weekend, my loves!
I'm writing this post from the beautiful Balearic island IBIZA!
Yes, that's were I'm spending the first part of my vacation.
We arrived yesterday in the afternoon and spent the whole day in Ibiza Old Town, which was amazing. I felt myself slowly drifting into holiday mood and really enjoyed the first day on the island. If you have any recommendations for beaches, restaurants or things to do, leave them in the comment section below. Thank you!
I had a great time in Chicago, when I got to meet Shai from drunkonshoes with her very talented photographer husband Tek for lunch. The denim full skirt was the perfect item to wear on a weekend lunch, which I wore with a white blouse to complete a typical white & blue denim outfit. I'm so in love with this skirt! Don't forget to participate in the gift card giveaway on my Instagram, where you can win a 100 Euro shopping voucher.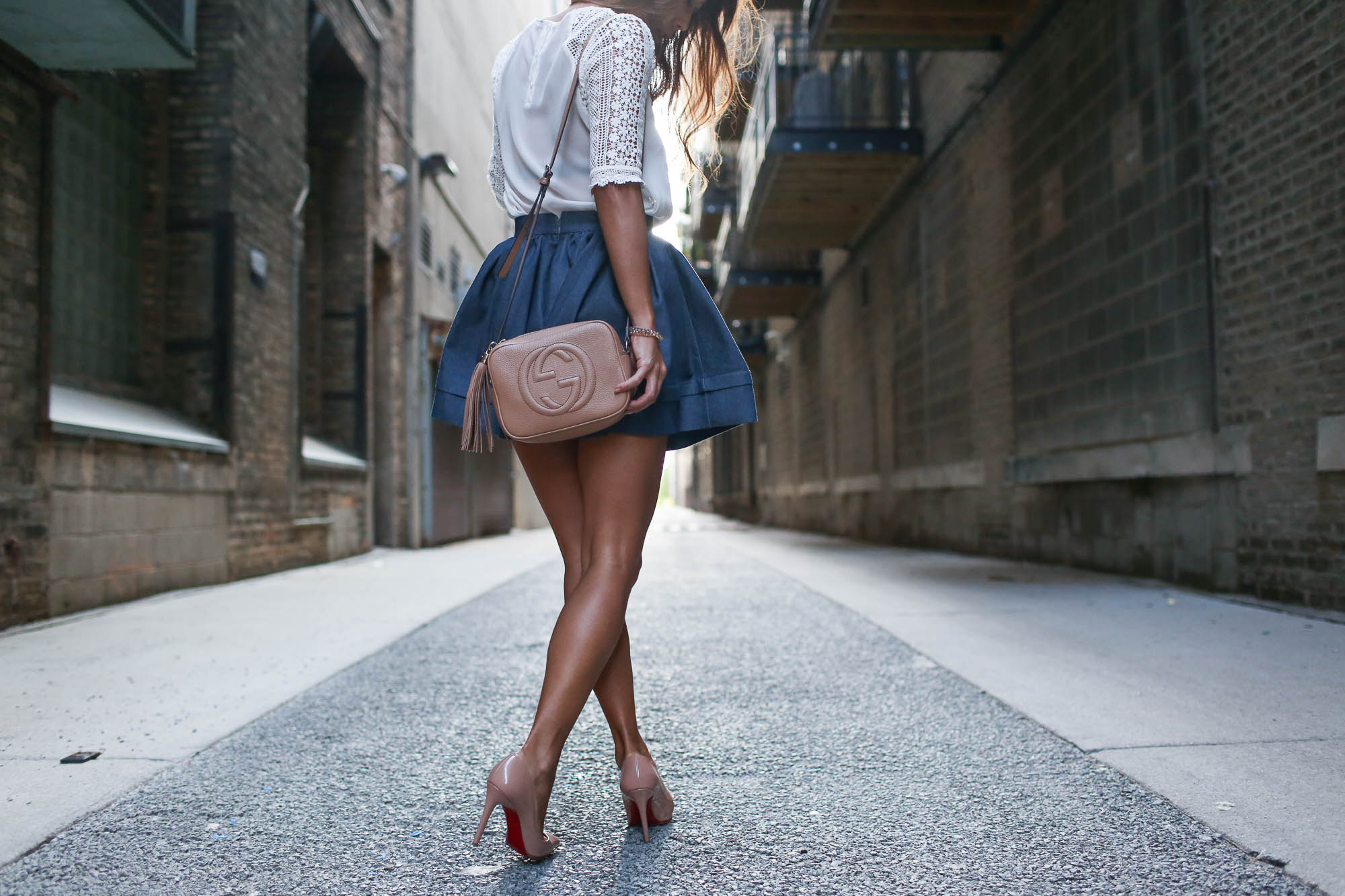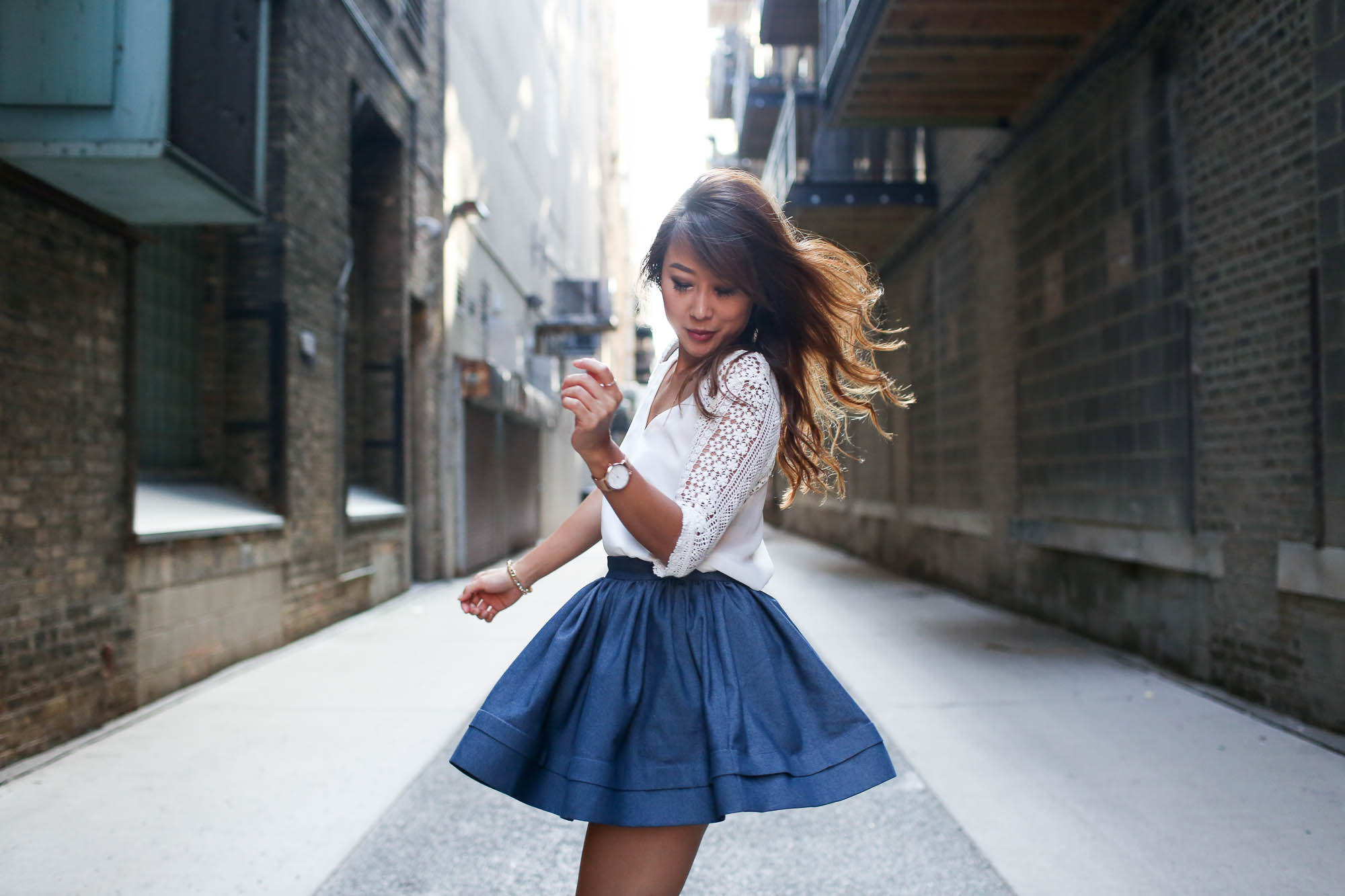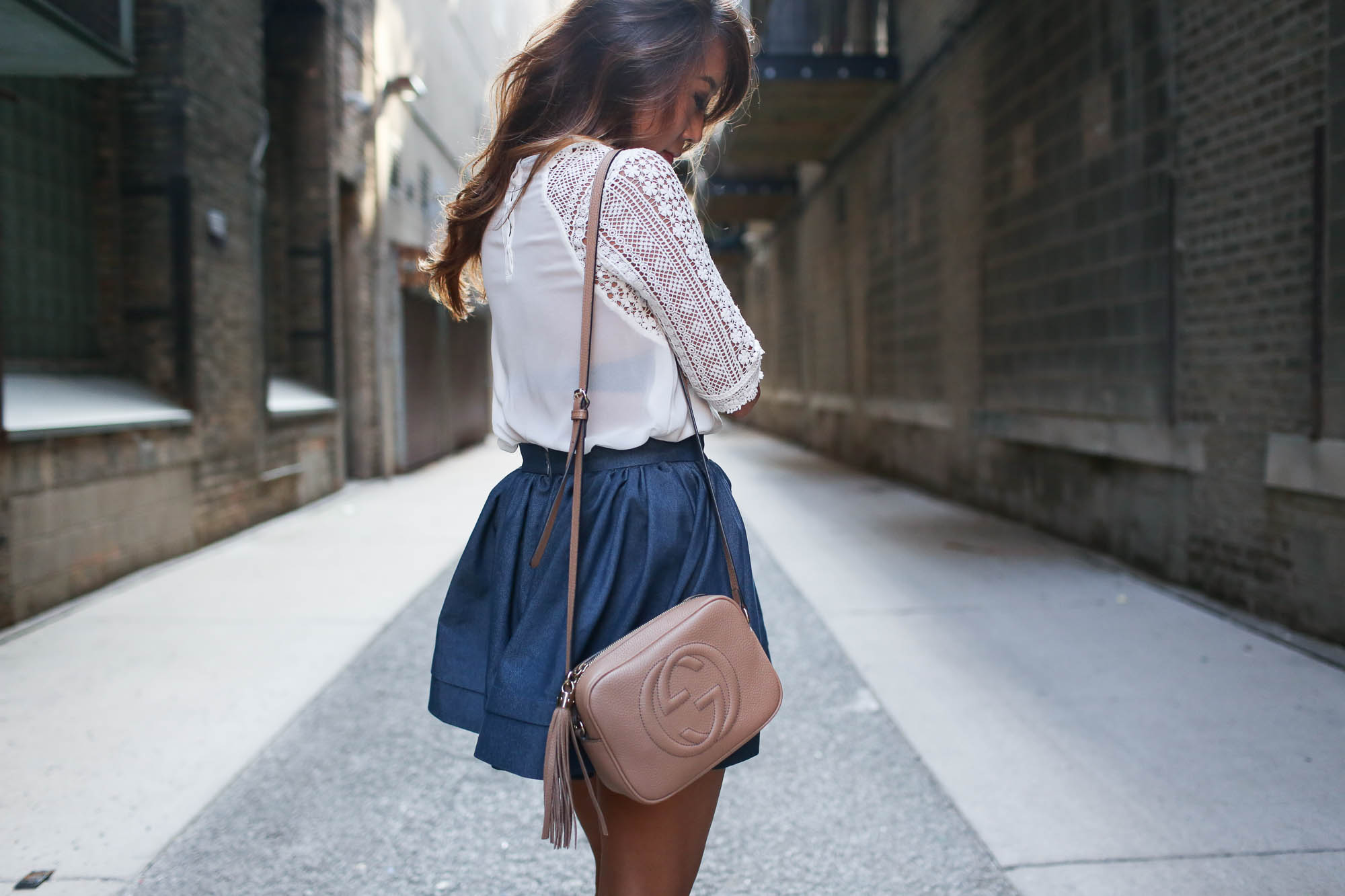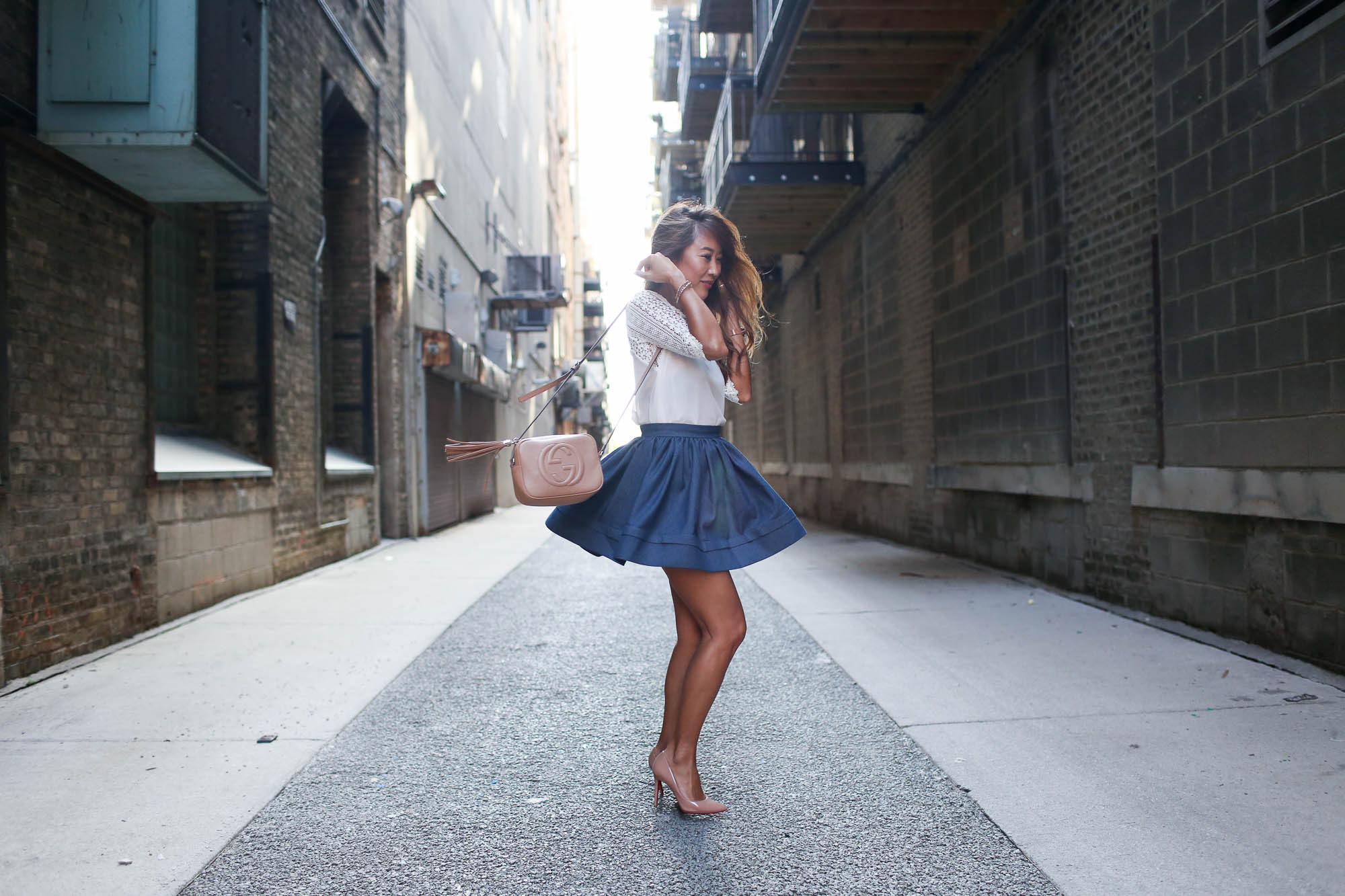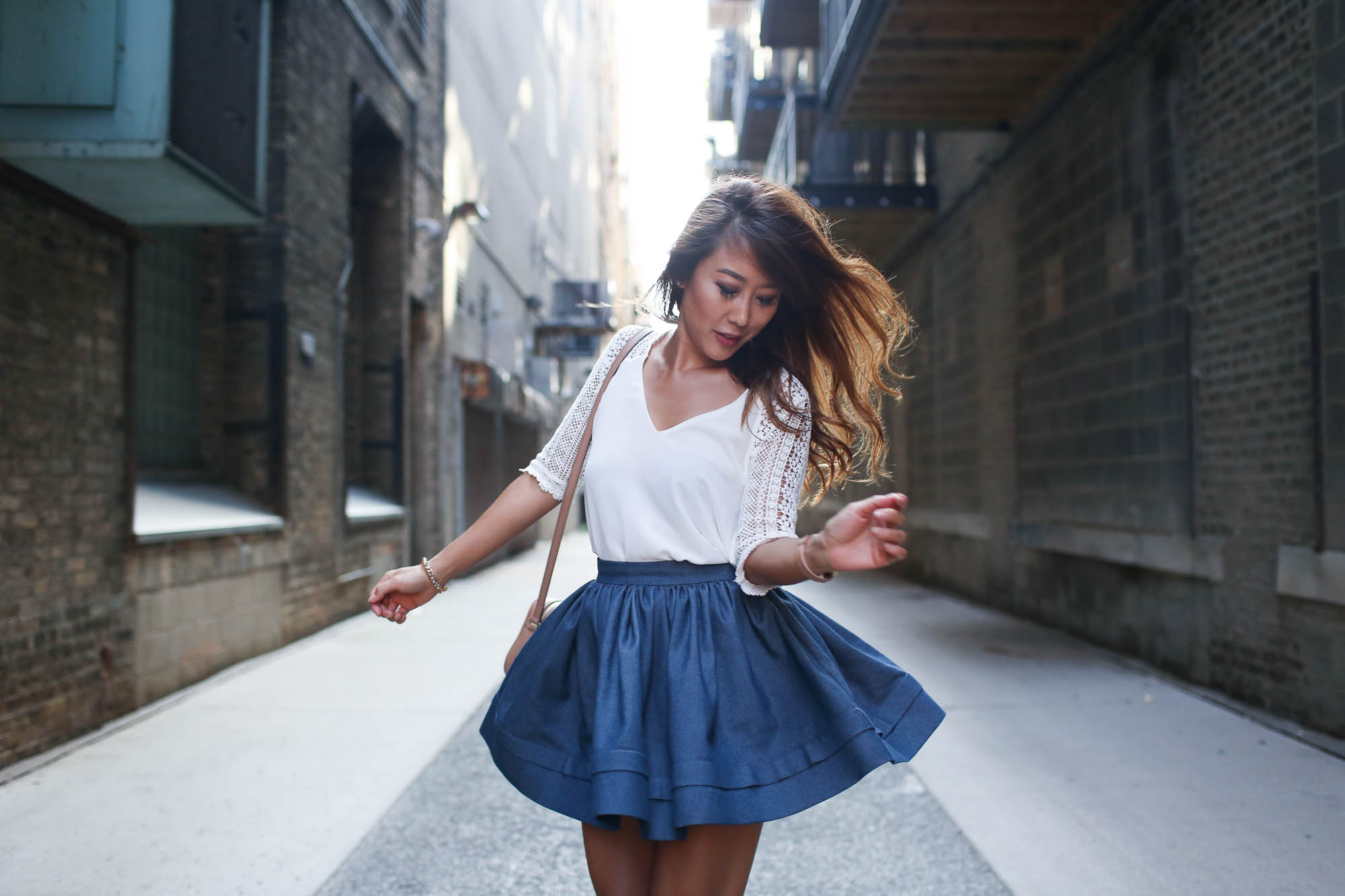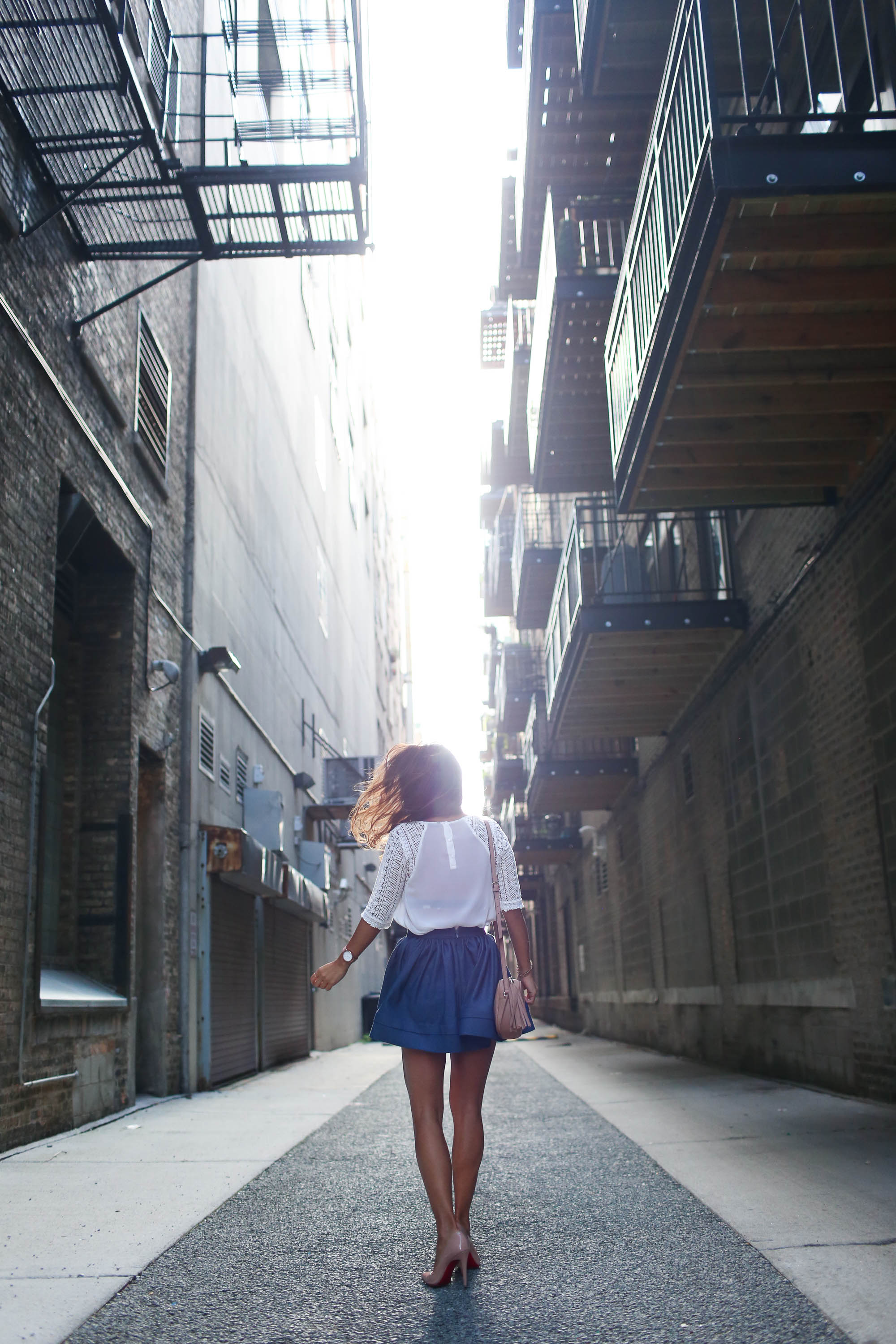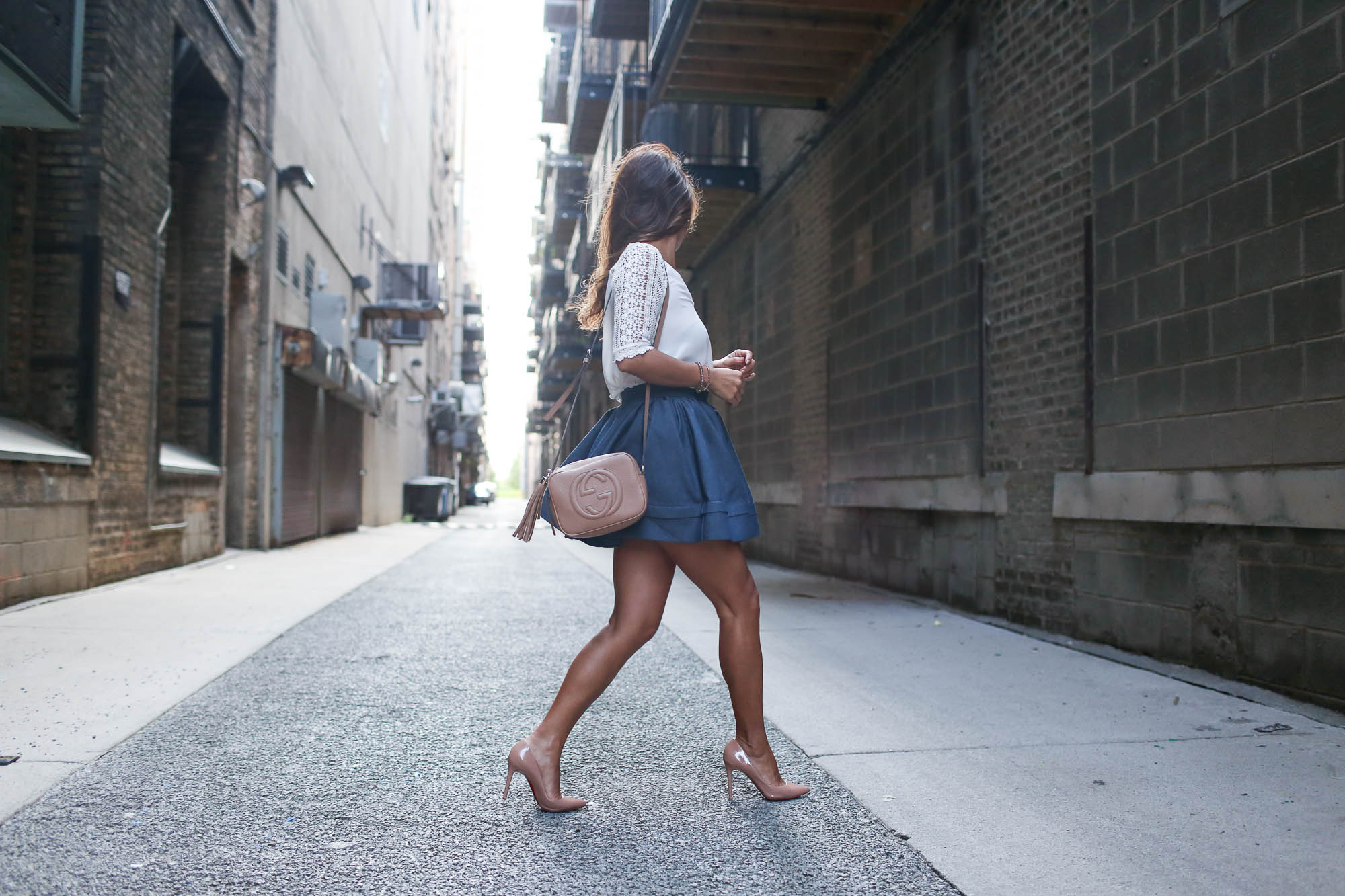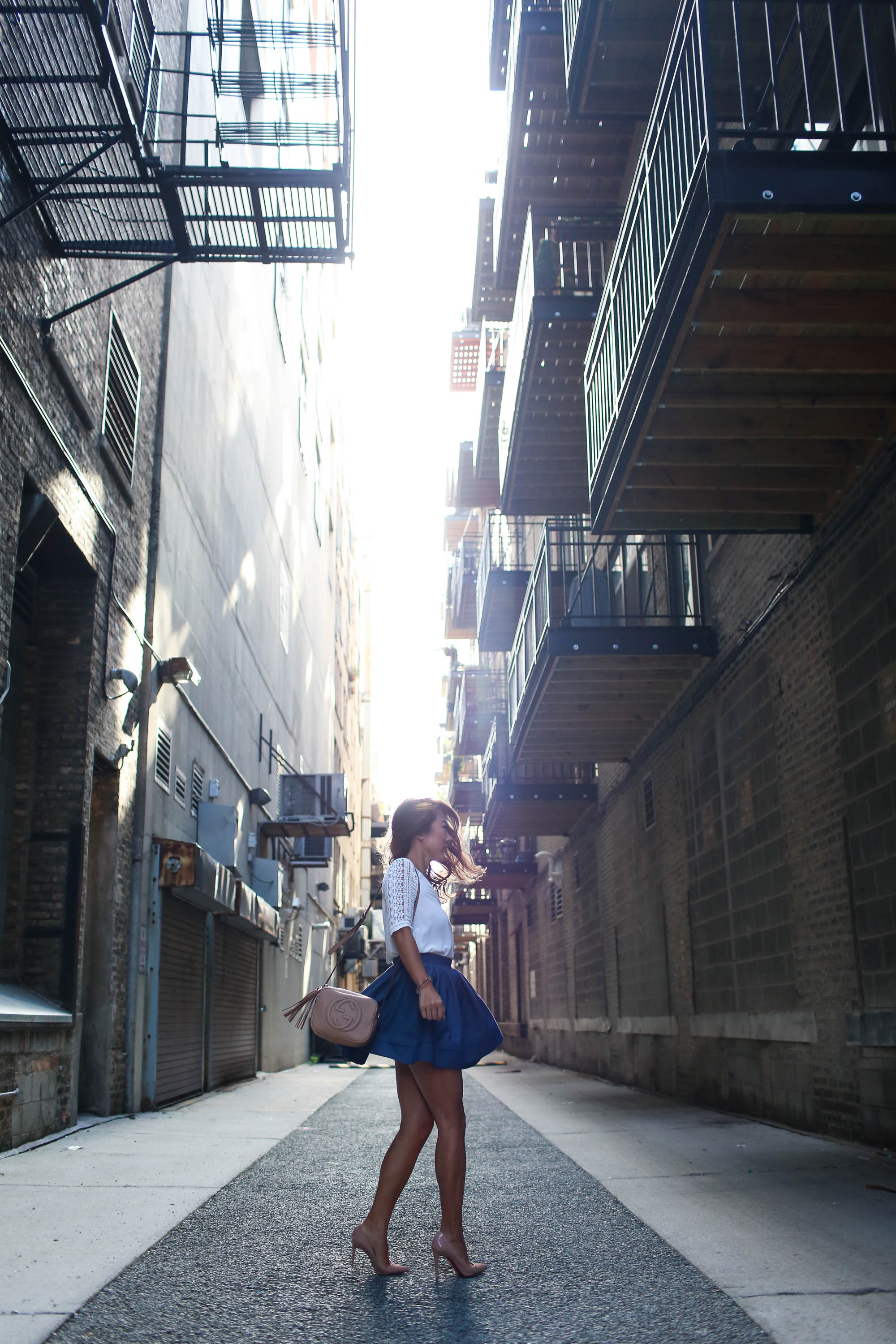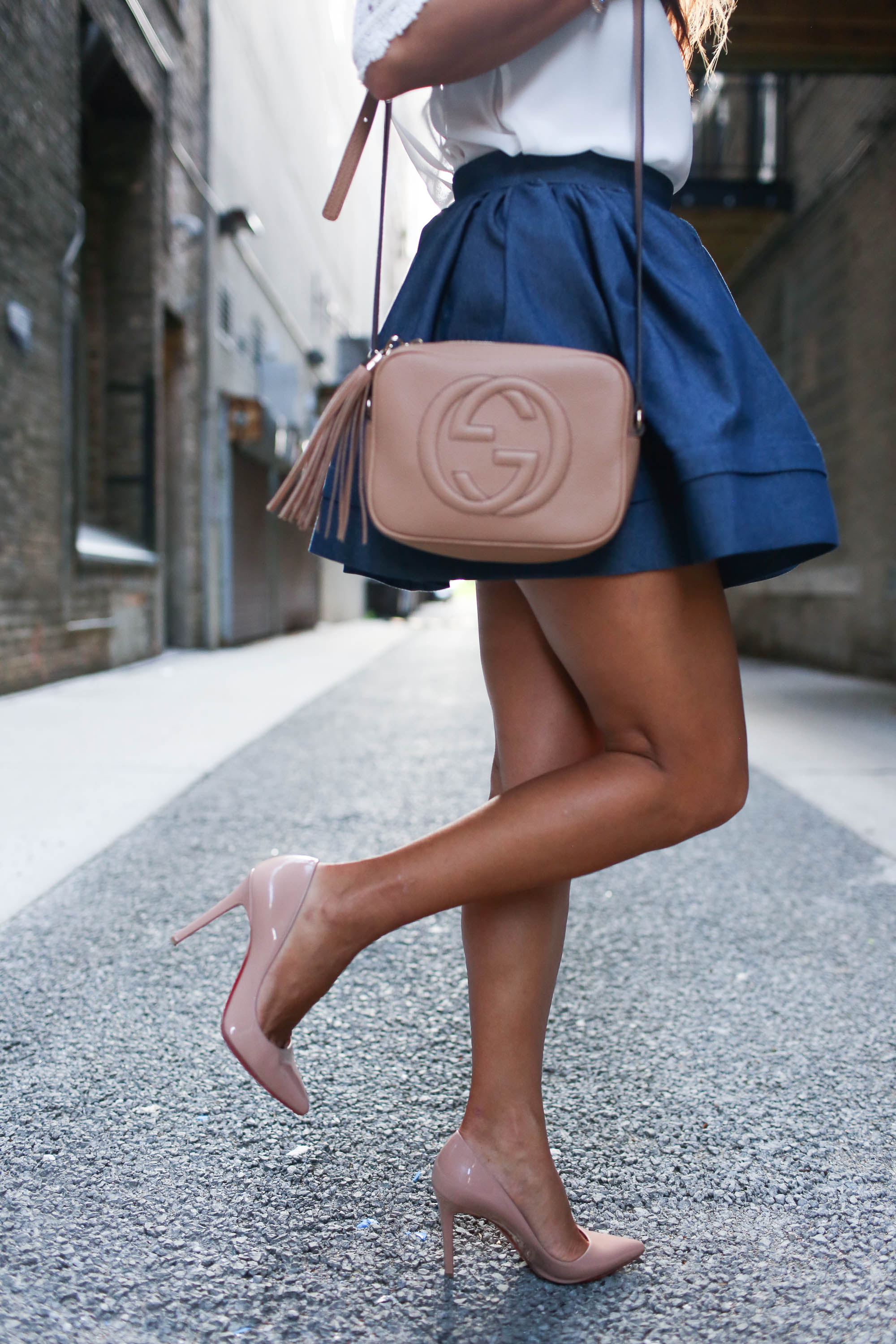 Denim skirt by showroom.de
Blouse by Zara | shop very similar here
Christian Louboutin Pigalle nude patent 100
GUCCI Disco bag Soho
Photos by tekstiles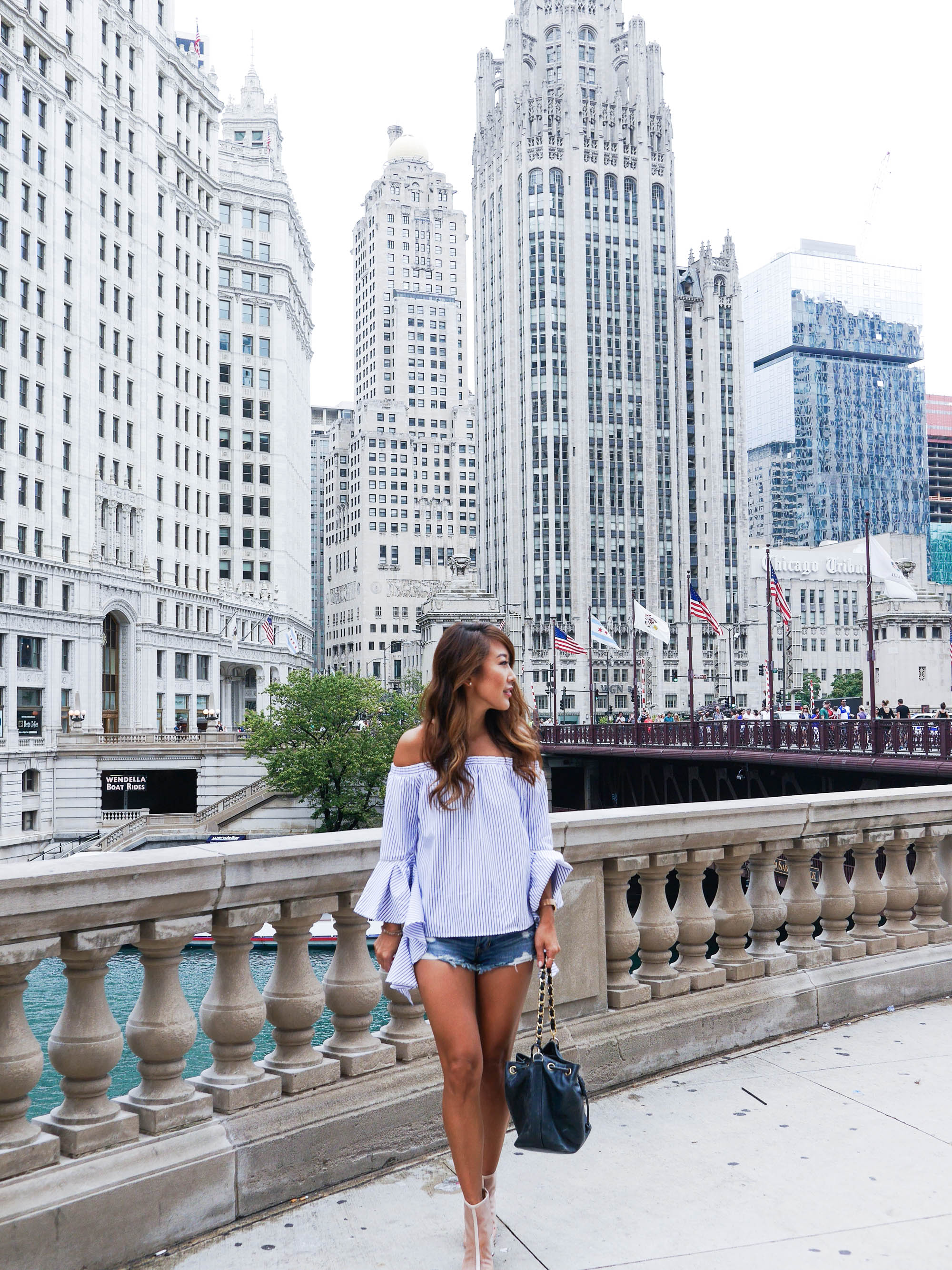 A off shoulder top with denim shorts is my go-to sightseeing outfit. I wanted to wear sneakers or sandals, but the it was supposed to rain in the morning, so I opted for the mesh booties. The rain wouldn't hurt if my feet are getting wet and were the perfect alternative to rain boots. Thumbs up!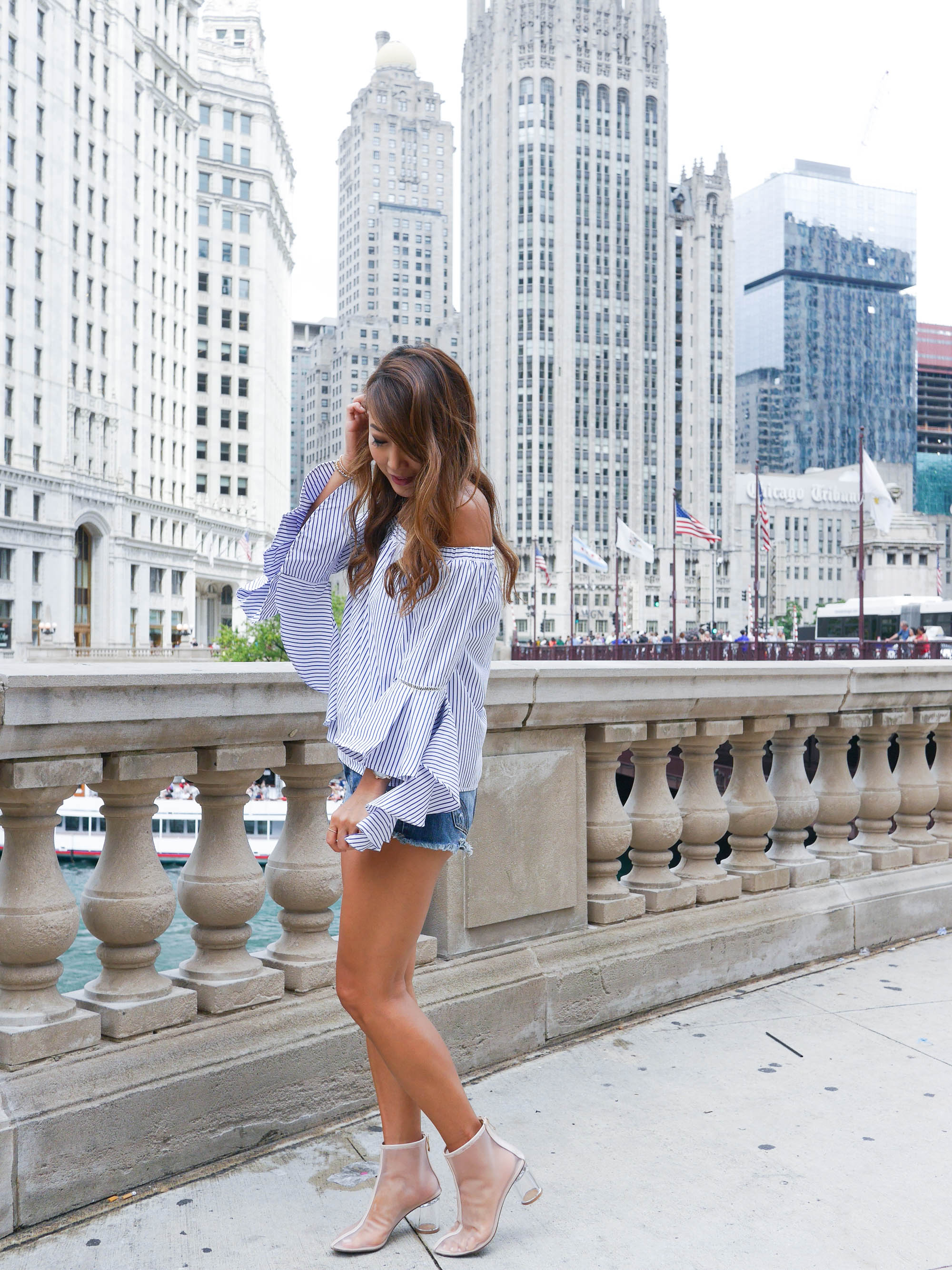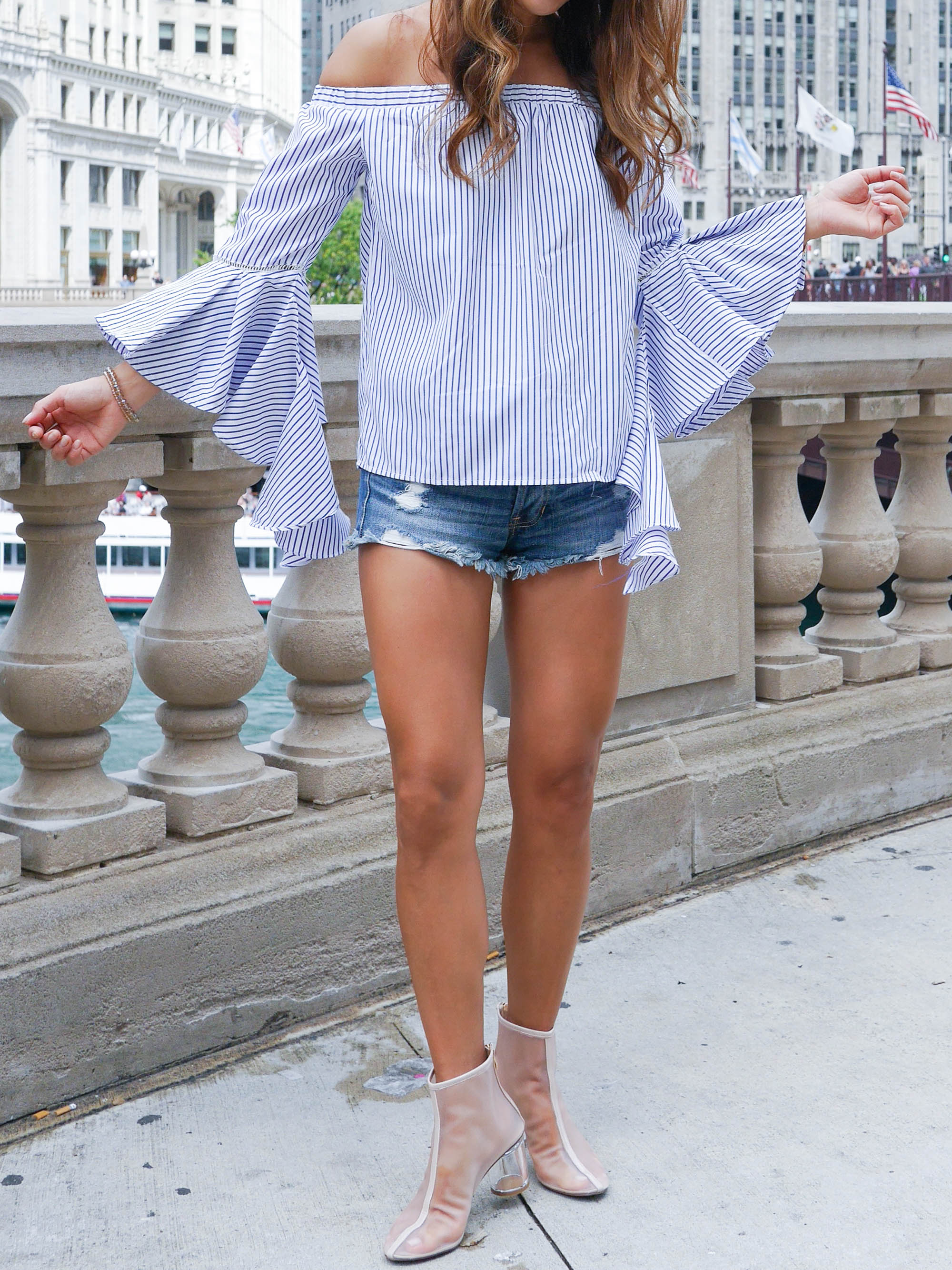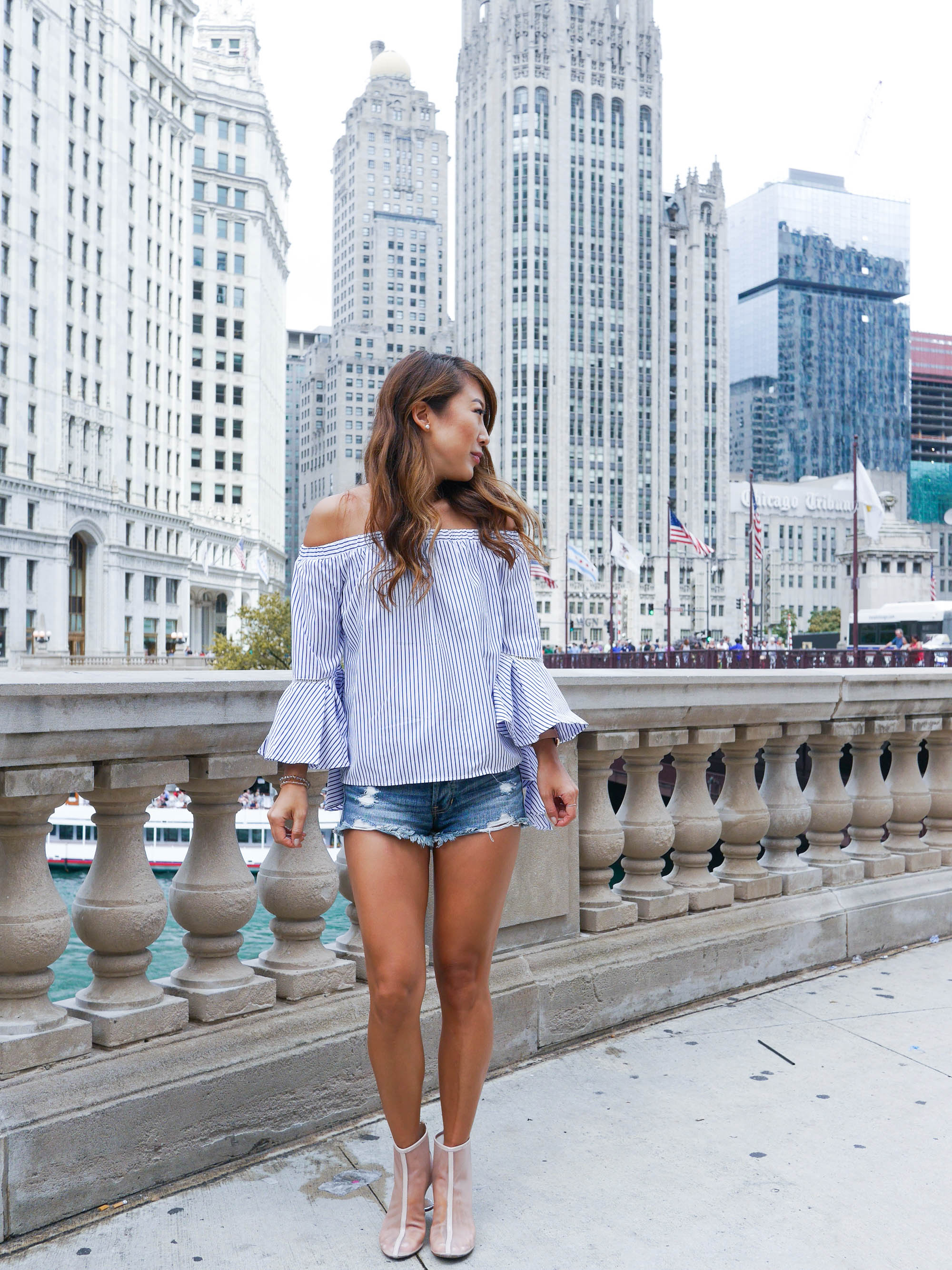 center>Shein ruffle top
Hollister denim shorts
Public Desire mesh boots
Photos by random tourist :)