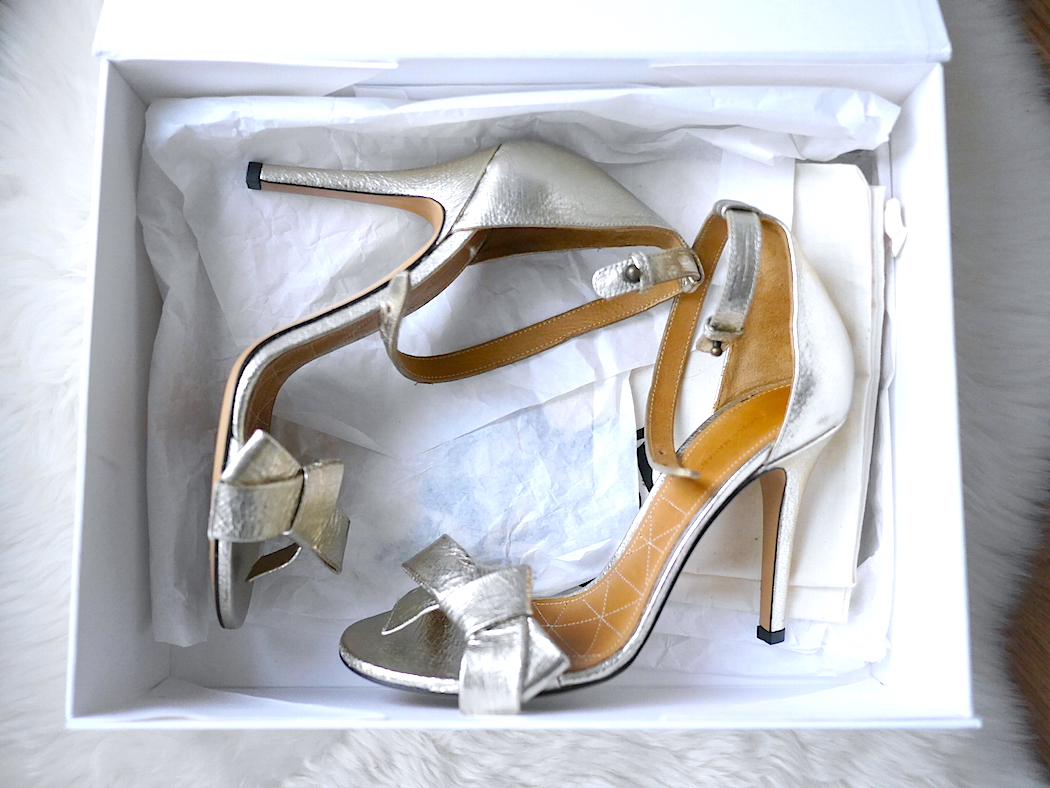 Secret sale! Two words that got me like … bam!
I heard from fashion insiders that this kind of sale is taking place every other year and is probably one of the best kept secret in Munich.

Well I survived the fight. Just kidding. We all behaved like ladies and there was no fight at all.
At least in the late afternoon when I showed up at the pop-up location.
Staff was super nice and very helpful in finding my size.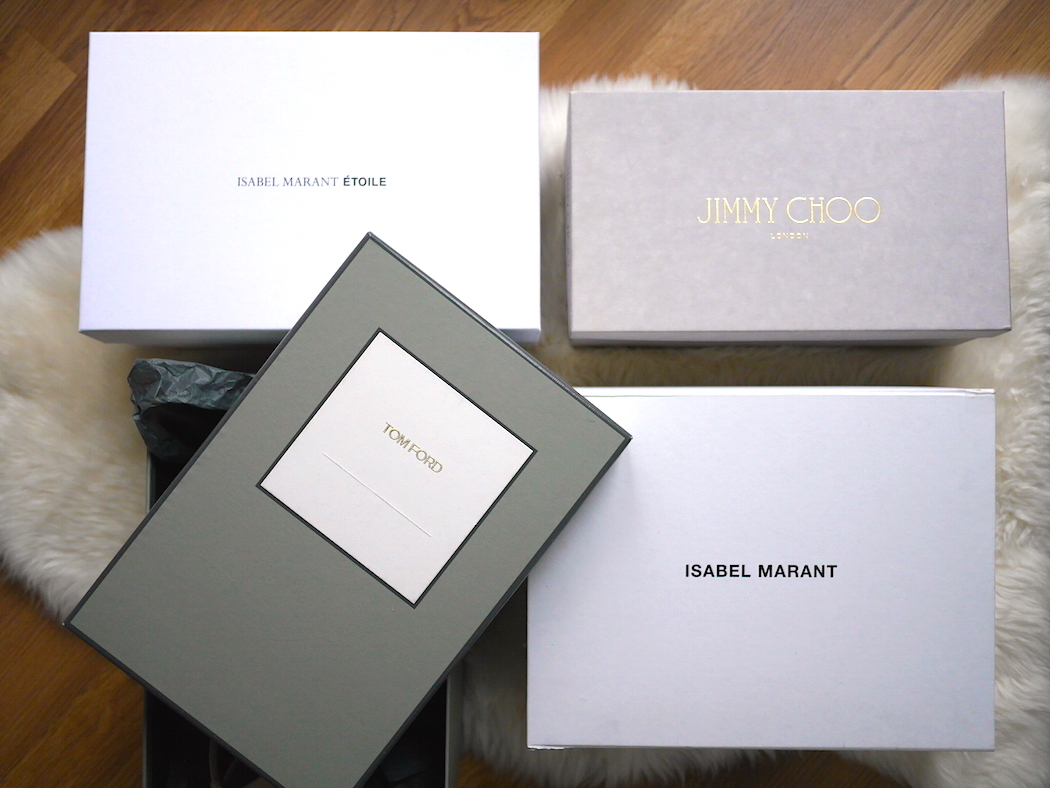 I'm so happy to found these Isabel Marant bow heels. If you saw my snapchat months ago, I tried these when they were on sale but I chose other ones over these. It must have been fate that I've found them at MyTheresa secret sale. Aren't they lovely?
These Isabel Marant Etoile Gumy pumps were also a steal under 100 Euro. And you can't go wrong with some rainbow glitter right?
Love the pointy tow and kitten heel.
My first Jimmy Choos! Yay! The Allure kitten heels are so comfy and easy to style. Chic but comfy. Love the lime color. I love to have a pop of color in my looks. Nothing better than with a cute pair of kitten heels
How amazing are these Tom Fords?
I didn't try these at first as they were not my size. But they run small. Lucky me.
Absolutely gorgeous details like the lock and the golden heel. My heart is full. ;)
I didn't expect much and went out with 4 boxes. Can't wait to take them out.
'Give a girl the right shoes, and she can conquer the world.'


Marilyn Monroe